Hidden Gems of Reykjavík
Wondering what to do in Reykjavík?
Reykjavík has plenty to offer in entertainment for all ages. Its closeness to nature makes it an ideal destination for outdoor activities. Iceland's 1000 years of history and culture can be explored in the city's many museums. The Reykjavík music- and nightlife is buzzing as always. And the local pools might spark an interesting conversation.
You might also be interested in checking out the TOP 10 Free Stuff To Do

 
Whale Watching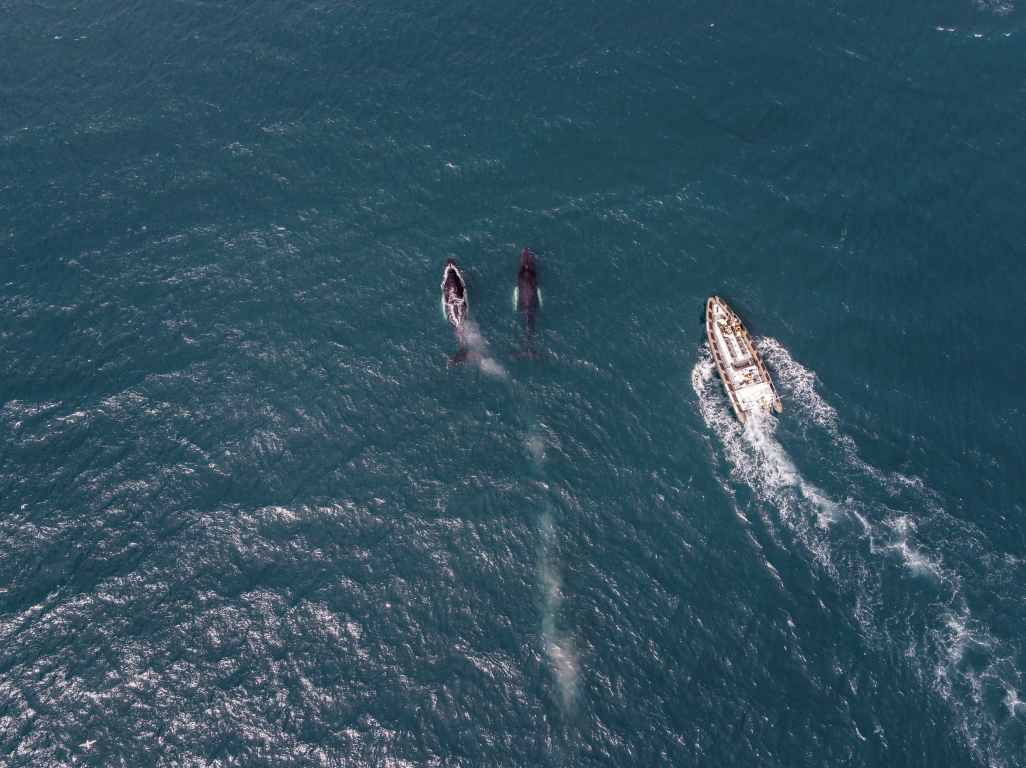 Through the years the words "Iceland" and "whales" have been used countless times in the same sentence. Having hunted whales quite notoriously until 2016, whaling has been a sensitive topic in Iceland. With more visitors coming to the island in recent year, Icelanders have learnt that people do in fact come here for meeting whales rather than eating them. Hence, the growing interest in whale watching tours.
Observing a live whale in the ocean is one of those memories you will never forget. Those gentle, gigantic creatures often put on a magnificent show for boats sailing by. For many, this is a once in a lifetime experience. We do recommend you set sail and check out some whale!
Harpa Music Hall & Conference Center - FREE
Formally opened in 2011, Harpa has become one of Reykjavík's signature landmarks. Its glass dome, designed by the artist Olafur Eliasson, is a breathtaking structure, whether being viewed from the inside or outside. If you can, do catch a show in the impressive "Eldborg", the largest music hall. Either way, a visit to Harpa is well worth your time.
Hallgrímskirkja Church - FREE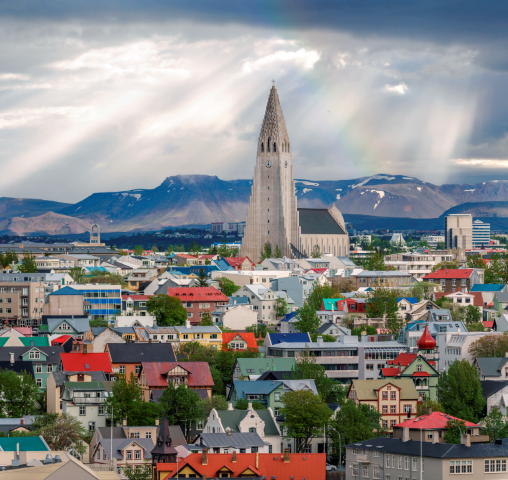 Designed in 1937, construction finally finished in 1986. Hallgrímskirkja Church is Reykjavík's main landmark, with its distinct tower which can be seen from almost anywhere in the city. A trip to the top offers great views all over the city and its surroundings.
Sólfarið Sculpture (Sun Voyager) - FREE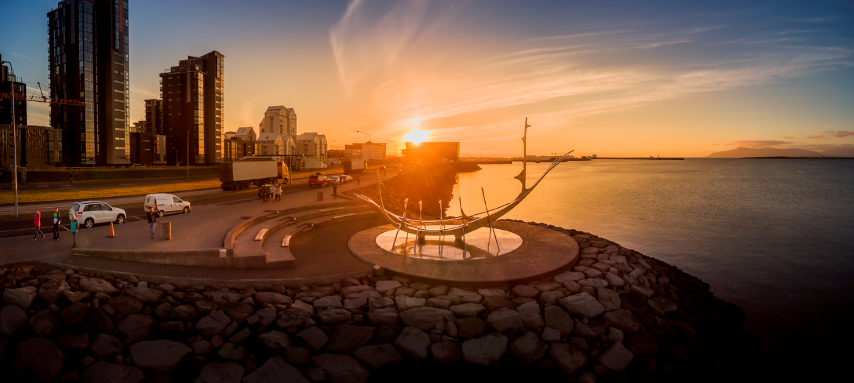 "Sólfar", the steel sculpture by Jón Gunnar Árnason, is probably one of Iceland's most famous pieces of art. With amazing mountain-view, this Viking-ship-like sculpture is one of Reykjavík's most popular photo spots.
National Museum of Iceland
| | | |
| --- | --- | --- |
| The National Museum of Iceland is a must for anybody interested in Icelandic history, culture and heritage. Artifacts from the Viking age to the modern day are on display. It's great for families: The parents will get a sense of Iceland's 1000 years of history and the kids will see "some old, cool stuff". The café and the gift shop are both excellent.  |   |   |
Tales from Iceland
HOLDERS OF REYKJAVÍK CITY CARD GET 20% OFF
Tales from Iceland has on display a series of short video documentaries on Iceland, its nature, its culture, and its people. The footage is produced from visitors videos, as well as tv news and other professionals. A typical visit will take between one and one and a half hour.
The Settlement Exhibition
| | | |
| --- | --- | --- |
| The Settlement Exhibition draws focus on the oldest relics of human habitation in Reykjavík, with some of the fragments found dating before 871 AD. These artifacts were originally discovered during building constructions in 2001. A longhouse from the 10th century was discovered, with the hall and a wall fragment now both carefully preserved at their original location. |   | |
Árbær Open Air Museum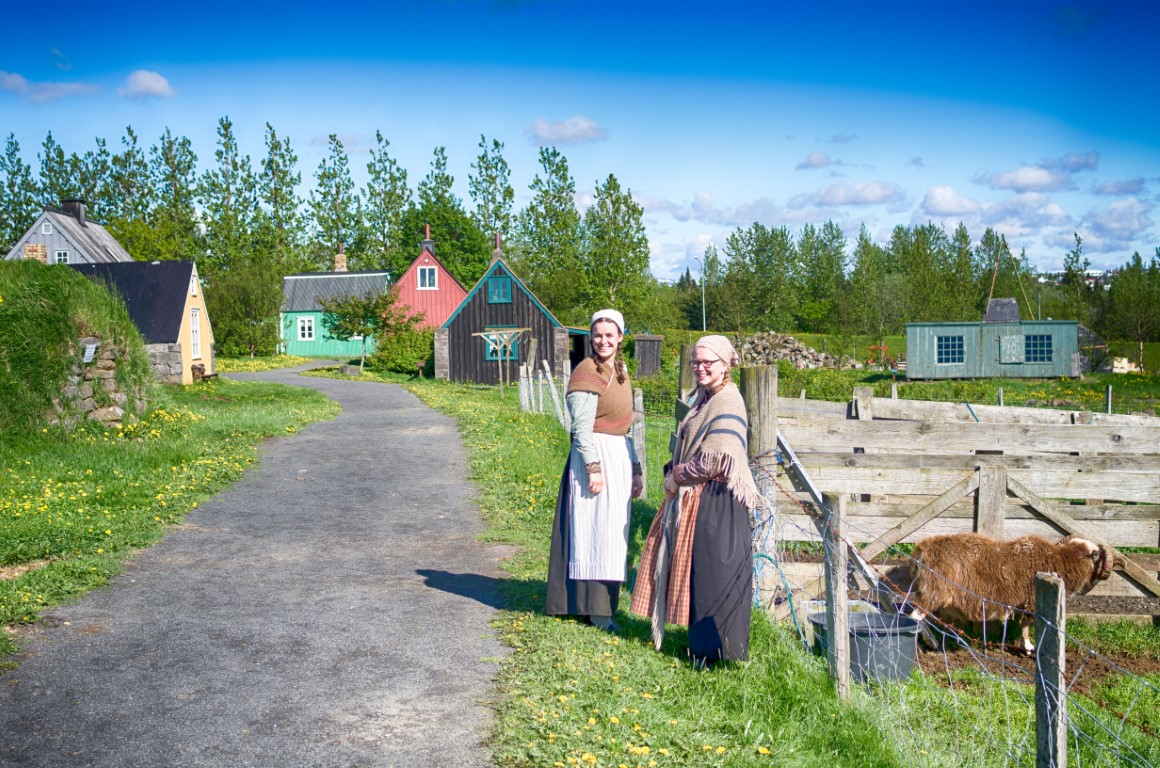 | | | |
| --- | --- | --- |
| This lively museum consists of more than 20 old buildings that have been relocated to form a town square by the old Árbær farm. The museum will give you a sense of the old Icelandic way of life, 19th and early 20th-century architecture, and how the rural Reykjavík slowly transformed into a city. The museum is also very popular with the locals as it truly feels like travelling back in time. |   |   |
City Hall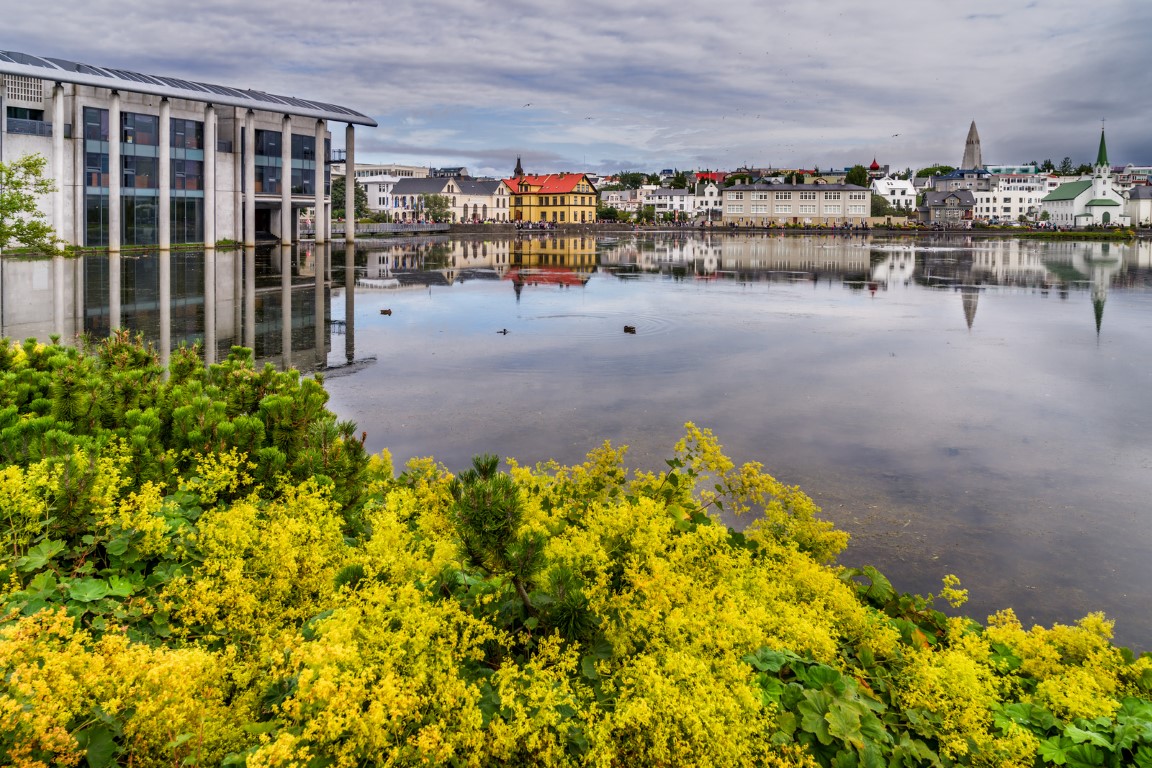 Reykjavík's City Hall is located by the Pond in downtown Reykjavík. Most of the times you can check out a huge 3D printed map of Iceland on the ground floor (We say most of the times as the map is taken away when an event is being held on the same floor where the map is kept). The building itself is also quite interesting, bringing us to the next attraction …
Tjörnin - FREE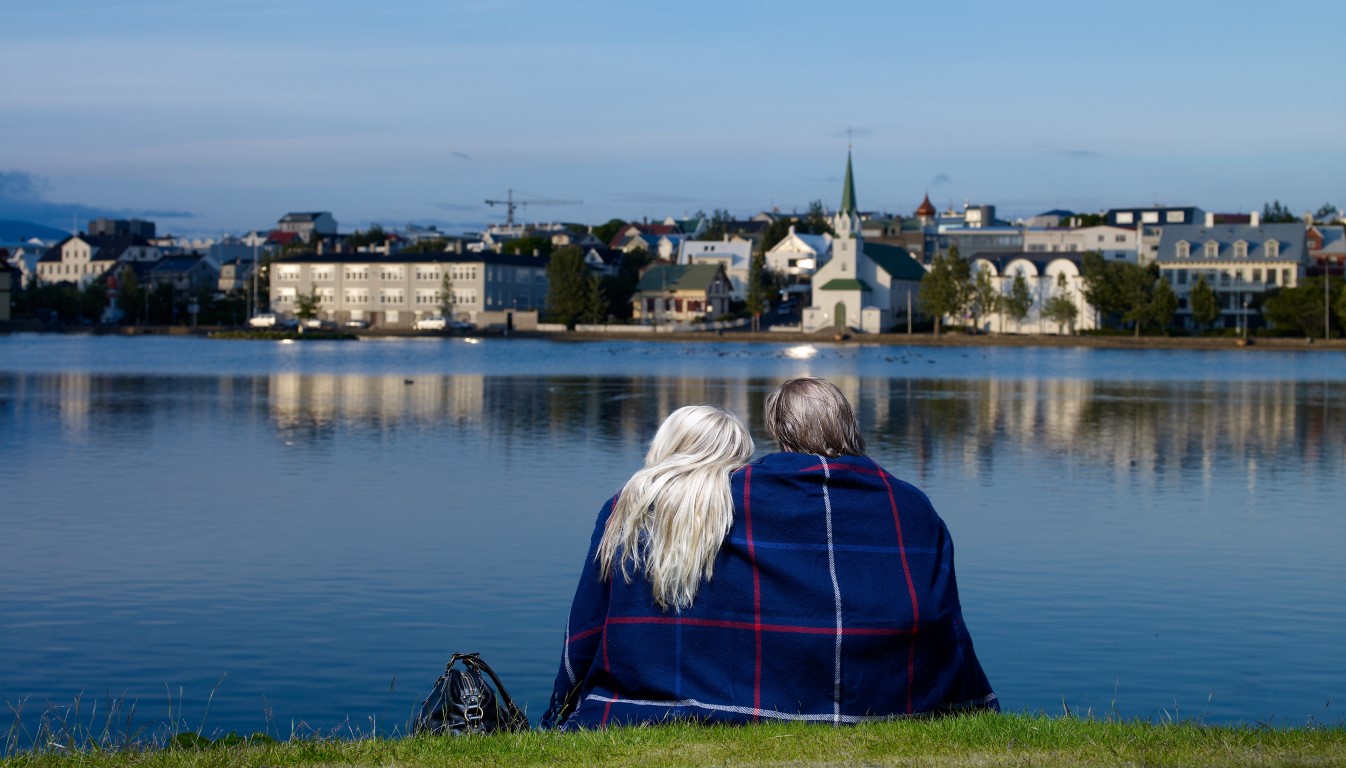 Tjörnin, or "The Pond", by City Hall, has since long become an integral part of the Reykjavík city life. It's home to many of Reykjavík's best-known houses, as well as up to 50 species of birds that can be seen the year around. A part of this area is "Hljómskálagarðurinn", a large green space with walking paths and play rides for kids. People are kindly asked not to feed the ducks since it attracts birds of prey and thus making it a dangerous environment for little ducklings.
Laugavegur - FREE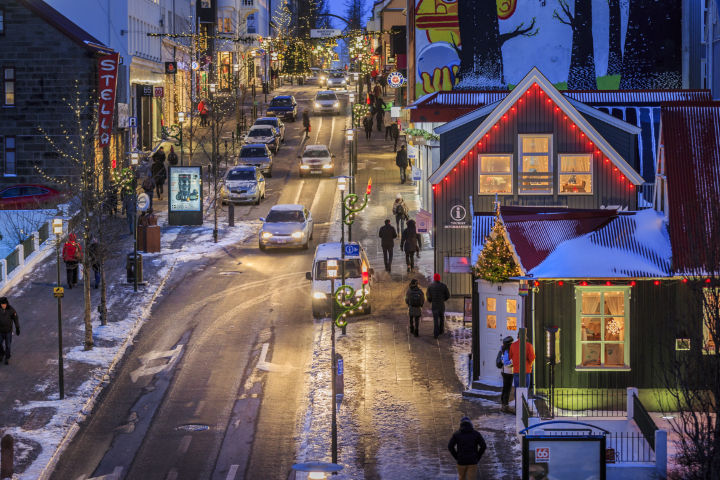 The main shopping street, Laugavegur, is also the place to go for Reykjavík's nightlife. Formerly, shops and bars were mainly to be found on this particular street, but these days they have spread over the area around as well. Skólavörðustígur, leading up to Hallgrímskirkja Church and Austurstræti, near The Icelandic Parliament, are honourable mentions.
READ MORE about THE NIGHTLIFE.
Perlan (The Pearl)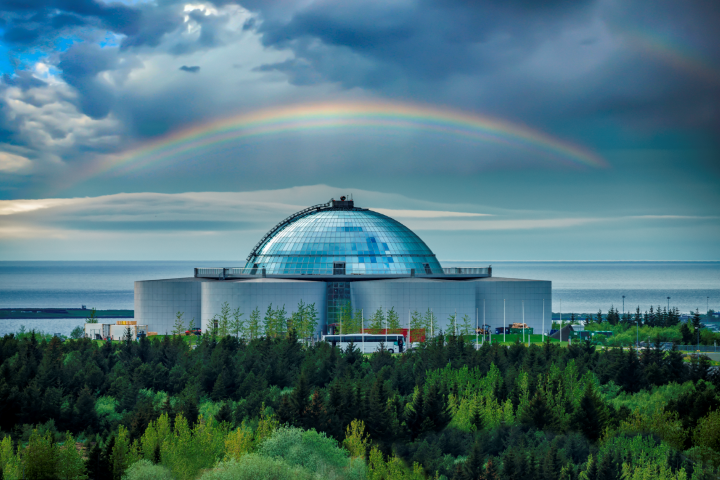 The Pearl, along with Hallgrímskirkja Church, is probably Reykjavík's most recognizable landmark. Sitting on top of Öskjuhlíð, a big green public space, the building resembles something alien. Inside, you will find the interesting Perlan Museum, featuring a lit-up ice-cave. On the top floor, an excellent restaurant and coffeehouse can be found. The most popular part of The Pearl, however, is without a doubt its observation deck, offering a 360° view of Reykjavík.
Aurora Reykjavík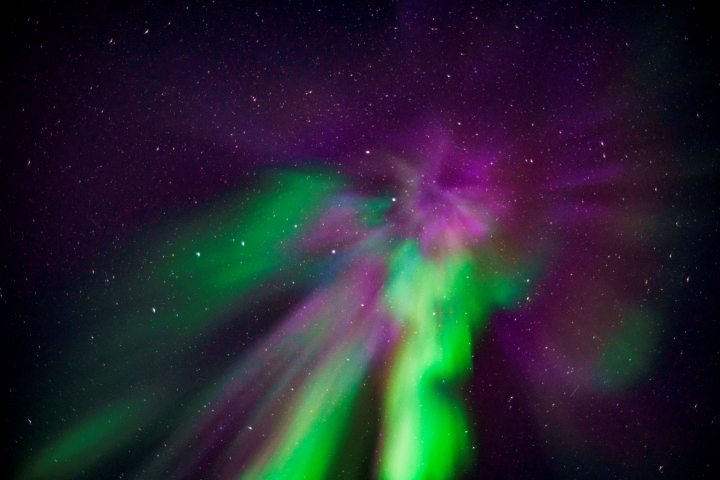 HOLDERS OF REYKJAVÍK CITY CARD GET 50% OFF
Aurora Reykjavík is an educational and recreational Northern Lights Center. Visitors coming in summer won't have the opportunity to see the aurora borealis, so this is the next best thing. Here people can learn about and enjoy the beauty of this marvel of nature.
Volcano House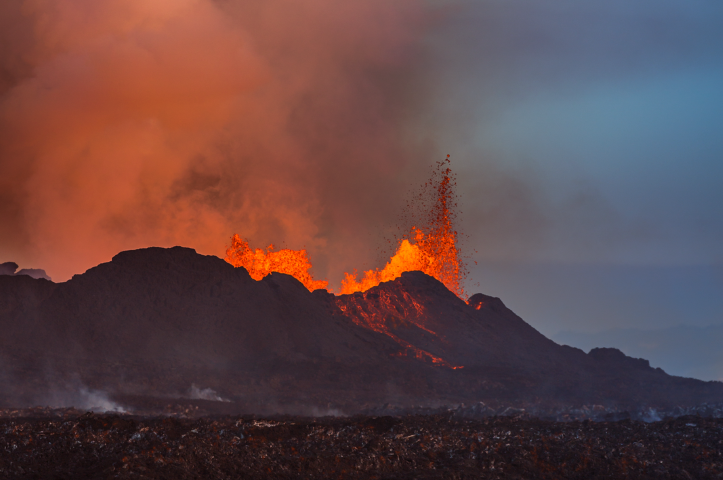 HOLDERS OF REYKJAVÍK CITY CARD GET 30% OFF
Another exhibition dedicated to Earth's wonders, Volcano House focuses on the power within. Hourly documentaries are on display telling tales of Iceland's biggest volcanos, along with a hands-on exhibition of semi-precious stones, minerals, ash and pumice.
Grótta Lighthouse - FREE
This beautiful lighthouse stands a 15-minute bus ride from the centre of Reykjavík, in Seltjarnarnes. The lighthouse is located on a small island which is only accessible during low tide. The surroundings, buzzing with birdlife, sure are beautiful with an amazing view of the mountains and over the gulf. Nearby is Iceland's oldest stone house, Nesstofa. In winter, Grotta is a popular destination for aurora-gazing.
Saga Museum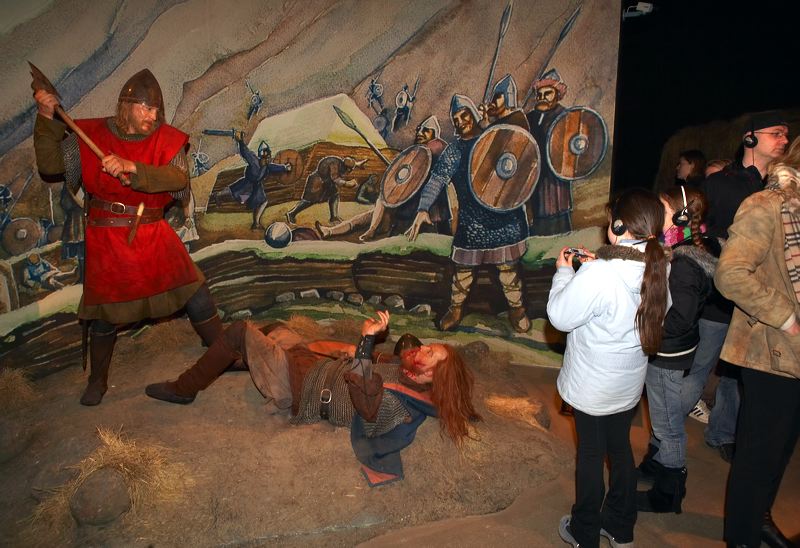 HOLDERS OF REYKJAVÍK CITY CARD GET 20% OFF
The Saga Museum recreates key moments in Icelandic history in a way that is both educational and enjoyable. To achieve authenticity, clothing, weapons and everyday objects were constructed using traditional methods passed down through the ages. In the same building is the very Icelandic Matur & drykkur restaurant.
Viðey Island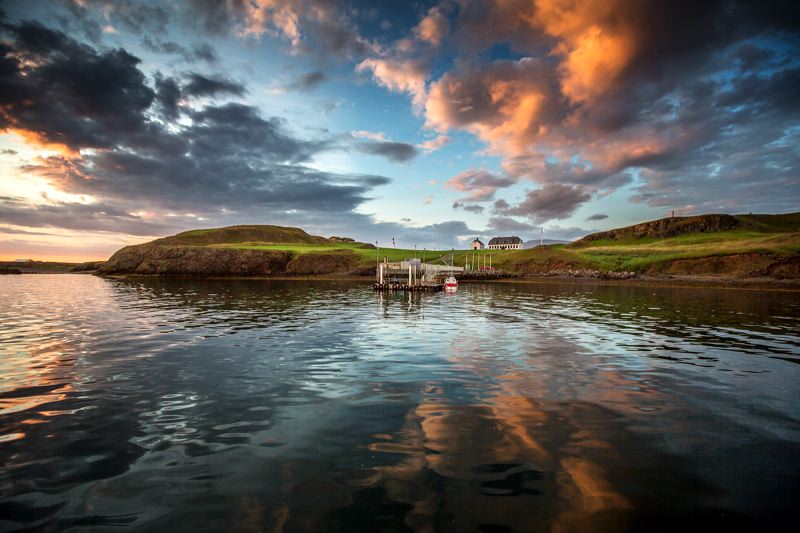 | | | |
| --- | --- | --- |
| Viðey is a small island just off the coast of Reykjavík. Apart from the ancient ruins and rich historical background, visitors can enjoy the outdoor art of Yoko Ono and Richard Serra. In the summertime, there are daily ferry-rides to and from the island. On the island, there are many marked trails for either walking or biking. A very memorable day-trip. |   |   |
Swimming pools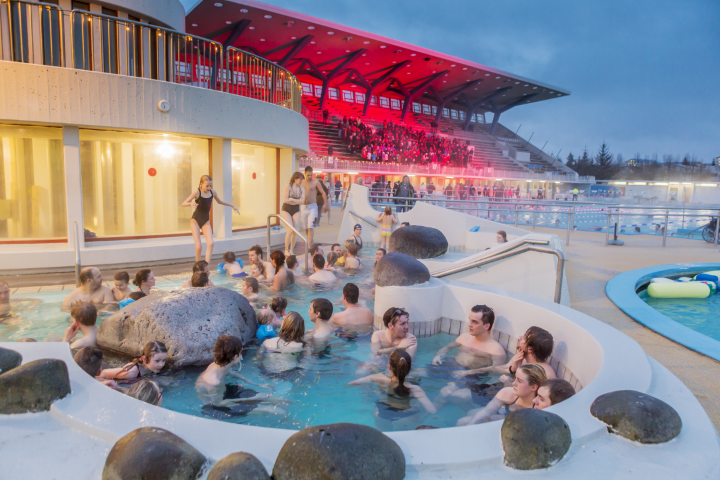 | | | |
| --- | --- | --- |
| The Brits go to the pub after work, the Icelandic take a dip in the hot tub. Therefore, your best bet for finding the soul of the Icelandic nation is at the local pool. In Reykjavík, there are 17 public pools in total, with every location having its own charm and character. Whether you're looking for a kid-friendly pool, the largest one, the closest one or one off the beaten path, you'll find the right one here on our site. |   |   |
Reykjavík Maritime Museum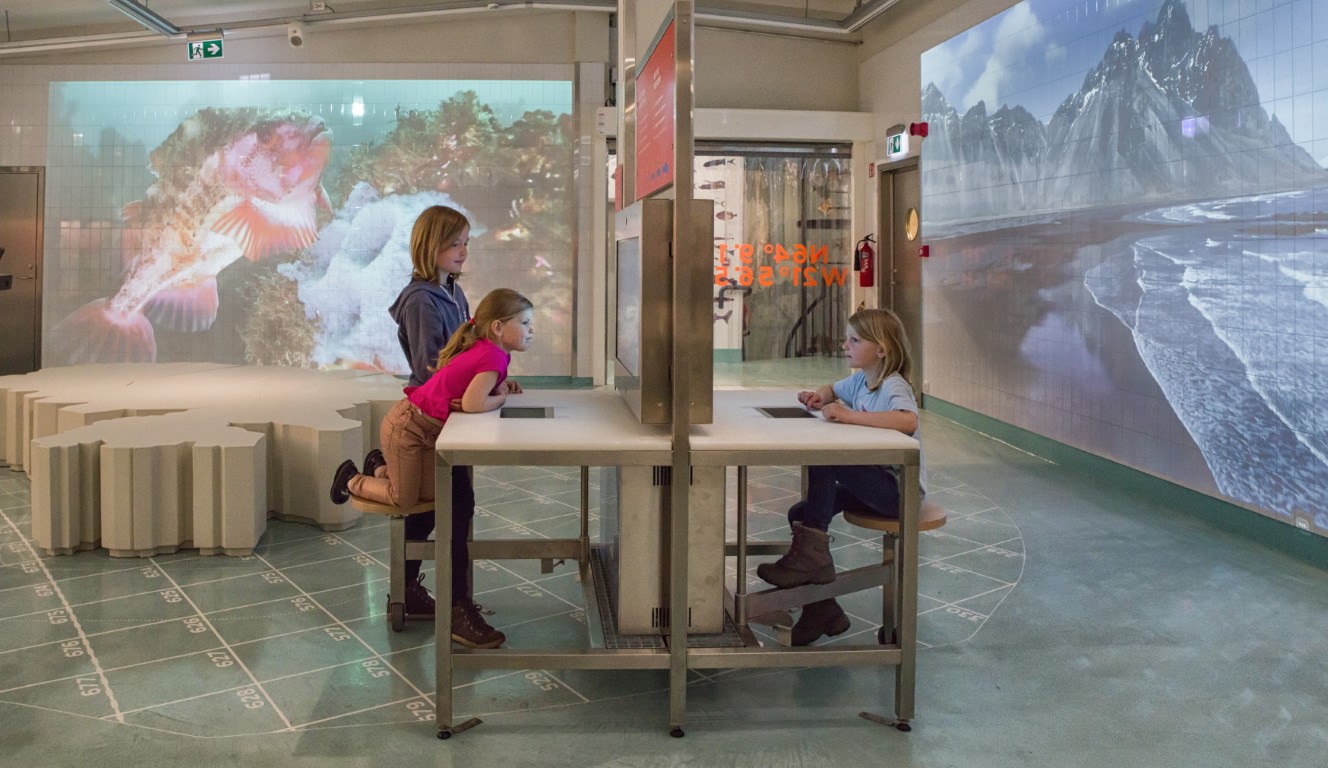 | | | |
| --- | --- | --- |
| It should not come as a surprise that Iceland has a museum dedicated to fishing. The Maritime Museum shows the development of the Icelandic fishing industry and coast culture through the years in regards to history and culture. The museum is home to the coast guard ship Óðinn, which served an important role in the bitter "Cod War" with Britain. |   |   |
Whales of Iceland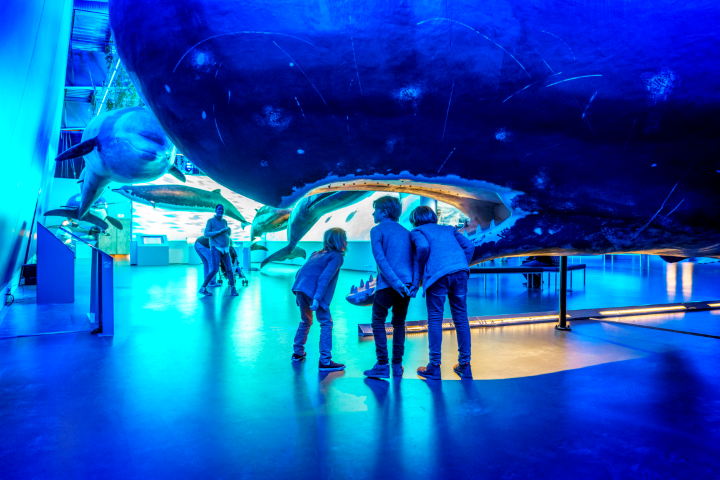 HOLDERS OF REYKJAVÍK CITY CARD GET 30% OFF
Whales of Iceland features life-size replicas of all whale species living around Iceland. The models paired with the ambience and sounds of the whales truly gives you a strong feeling for these huge mammals swimming around the island. Even more ideal if paired with a whale-watching trip.
Icelandic Phallological Museum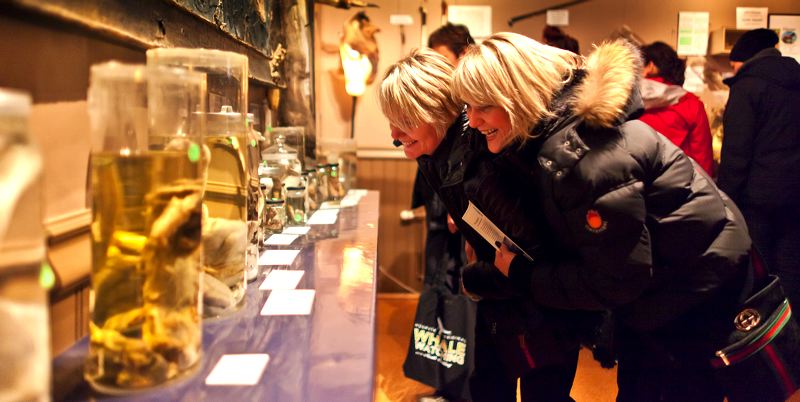 HOLDERS OF REYKJAVÍK CITY CARD GET 20% OFF
There's really no polite way to say this: if you're interested in seeing some penis, this is the place to go. The museum contains a collection of more than 200 specimens from 46 different animals. In 2011 the museum got its first homo sapien penis, given by a 95-year-old honorary member. In the gift shop, some themed souvenirs can be purchased. The Phallological Museum often finds its way to lists over the worlds strangest museums.
Höfði - FREE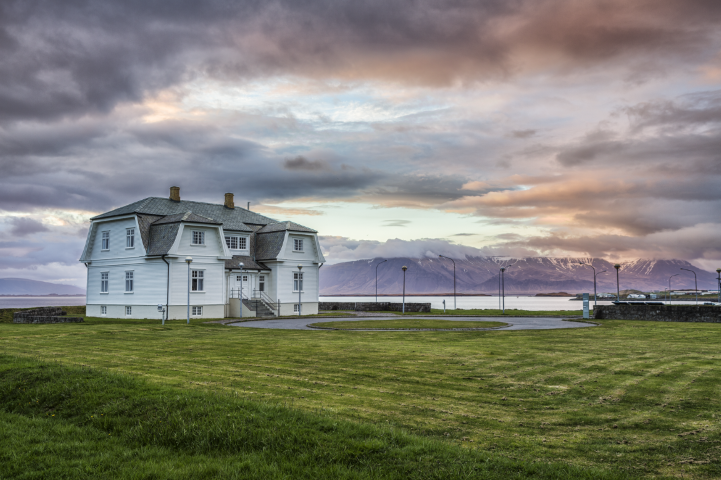 The Höfði house is best known for being used as the location of Gorbachov's and Reagan's meeting in 1986, an event that marked the end of the Cold War. The house is owned by the City of Reykjavík and used for official receptions. Among other renowned guests were the Queen of England, Winston Churchill and Marlene Dietrich. The house is unfortunately not open to the public but visitors are welcome to explore it from the outside.
Nauthólsvík - FREE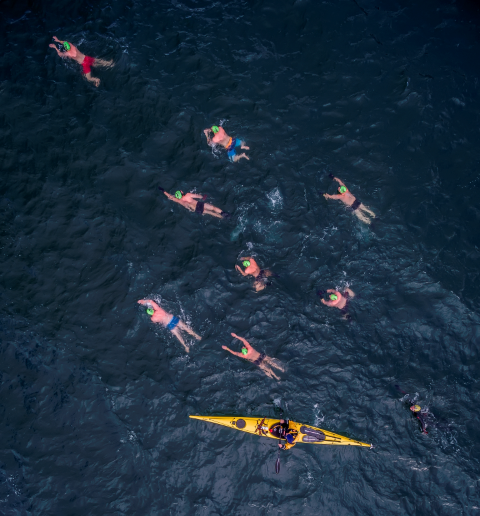 Nauthólsvík is the mecca for sea-swimmers in Reykjavík. Locker-rooms stand right by the shore, as well as a steam bath and a hot tub to warm up after a dip in the cold Atlantic Ocean. However, on summer days the place is transformed into Reykjavík's go-to sunbathing spot. The small lagoon is geothermally heated, making it ideal for paddling and cooling off.
Hólavallagarður Cemetery - FREE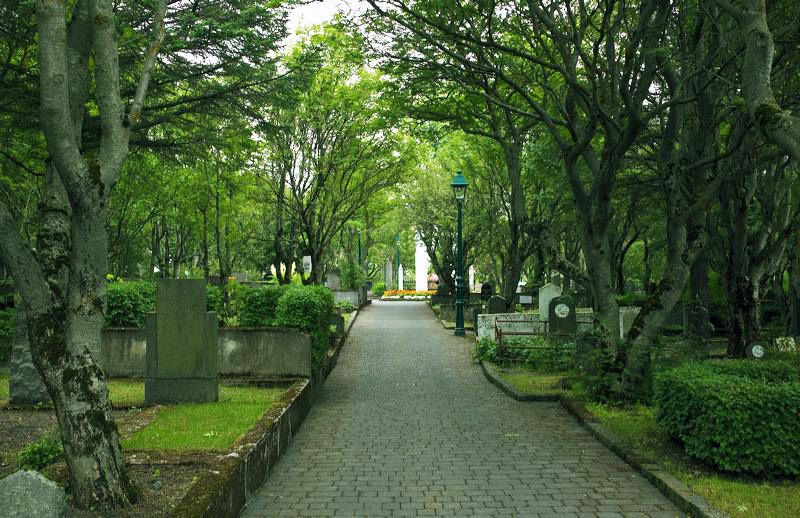 It came as a surprise to many Reykjavikings when visitors started flocking to the cemetery by Suðurgata. It might be its location near the Pond and The National Museum. But it might also be that peaceful but kind-of spooky feeling the place has. Taking a stroll in the cemetery is actually quite nice. Many notable Icelanders are buried here, including Jón Sigurðsson, Iceland's national hero, and Jóhannes Kjarval, Iceland's best-loved painter.
Einar Jónsson Museum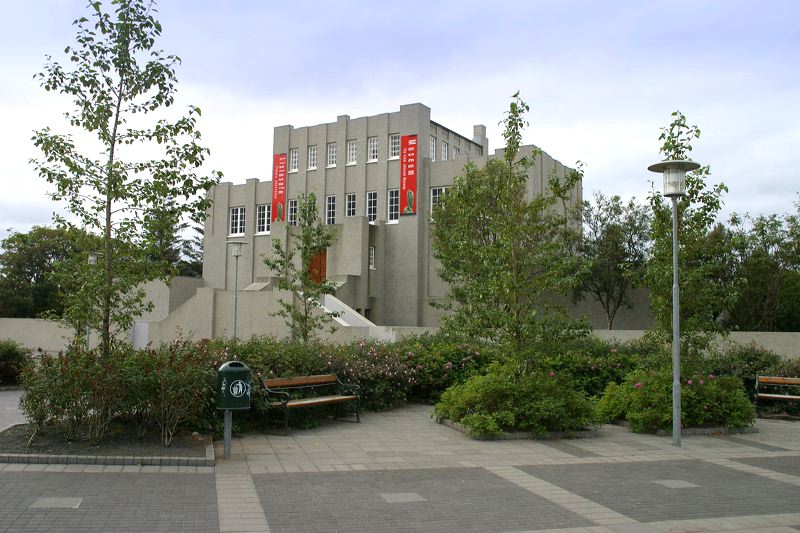 Einar Jónsson was Iceland's foremost sculptor. Many of Reykjavík best-known statues are Einar's work, including settler Ingólfur Arnarson on Arnarhóll, and Jón Sigurðsson, by the parliament. In the early 19th century, Einar gave all his work to the Icelandic people, and the museum next to Hallgrímskirkja Church was then built around these sculptures. The building served as his studio, gallery and home, and is now open to the public.
Culture House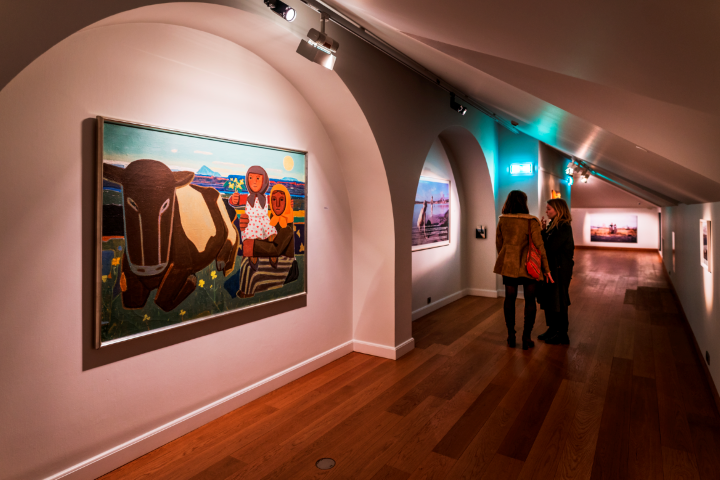 | | | |
| --- | --- | --- |
| The Culture House gives visitors an insight into Icelandic culture and history in its broadest sense. The exhibition has items on display from 6 different cultural institutions, ranging from Viking age artifacts to modern art. This is a unique journey through Iceland's visual legacy that offers a great insight into Iceland's heritage.  |   |   |
Icelandic Punk Museum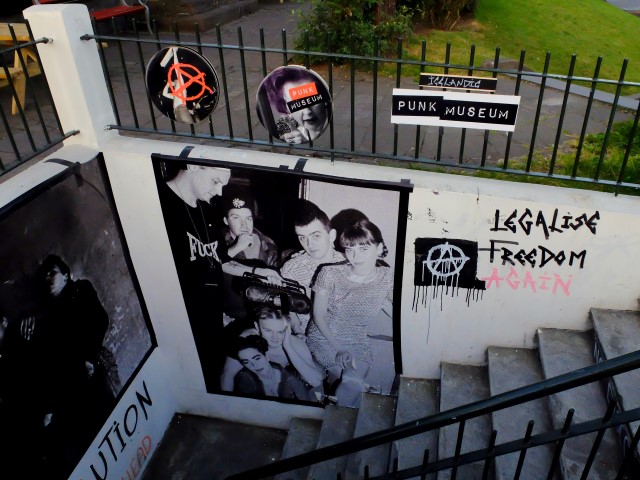 Formally opened by Johnny Rotten in 2016, The Punk Museum is a small museum with a big attitude. The Icelandic punk scene fathered many of Iceland's most famous musicians and artists, including Björk and The Sugarcubes, and mayor/comedian Jón Gnarr. Located in a former public toilet in downtown Reykjavík, it allows visitors to step into the punk period in Iceland.
Reykjavik Art Museum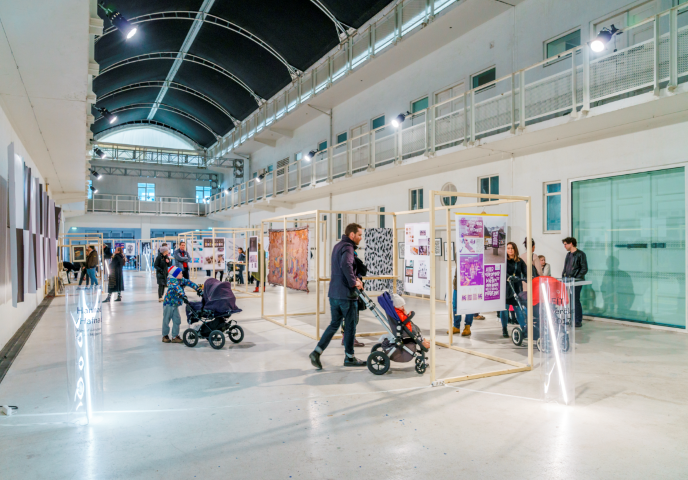 | | | |
| --- | --- | --- |
| The Reykjavík Art Museum consists of three buildings, each dedicated to one master of the art. Hafnarhúsið focuses on contemporary art, by Icelandic as well as international artist, alongside the works of Icelandic pop-artist Erró. |   |   |
Kjarvalsstaðir has 2 temporary exhibitions on display at all times, one focusing on Iceland's best-loved painter Kjarval. Finally, there's Ásmundarsafn, the former home and workshop of sculptor Ásmundur Sveinsson. The museum serves to preserve his work, next to other temporary exhibitions. This is the gateway to Iceland's art scene.
READ MORE on Hafnarhúsið downtown.
Reykjavik Museum of Photography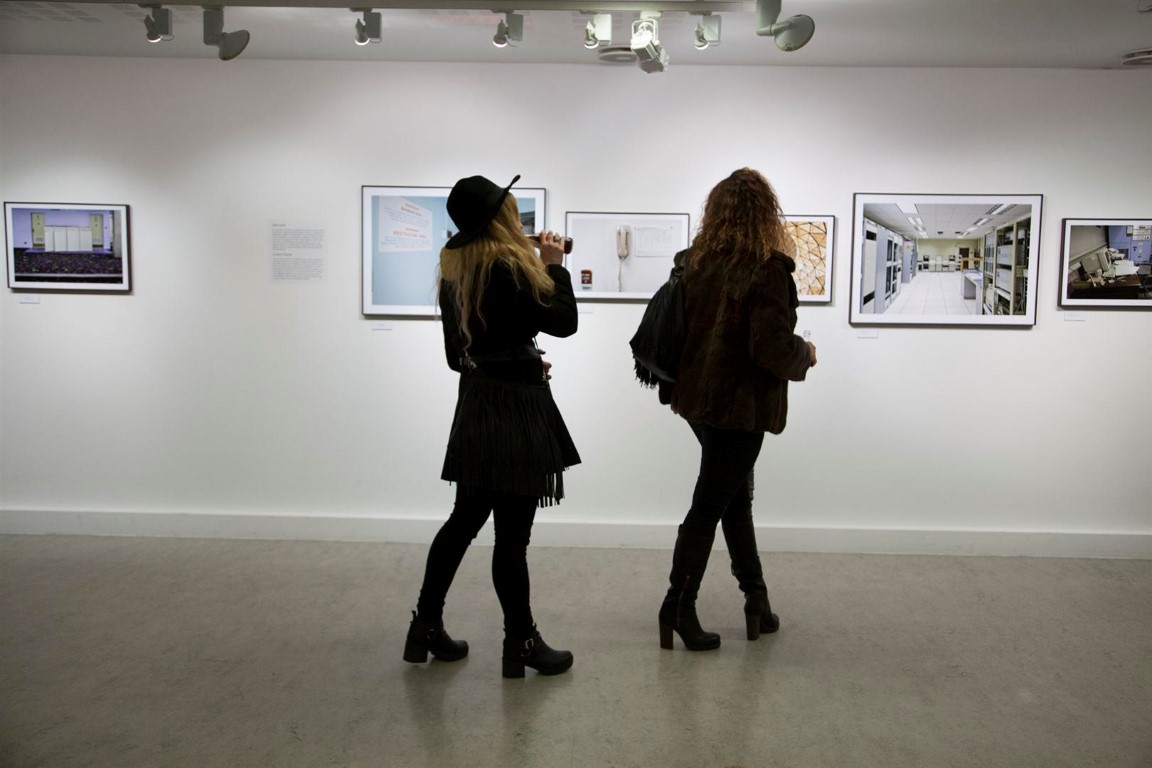 | | | |
| --- | --- | --- |
| The Museum of Photography focuses on contemporary as well as historical photography. In its collection are over 6 million photographs, the first one being taken in 1860. The museum has been known for very interesting and lively temporary exhibitions put together from its own collection and original works. |   |   |
Þúfa - FREE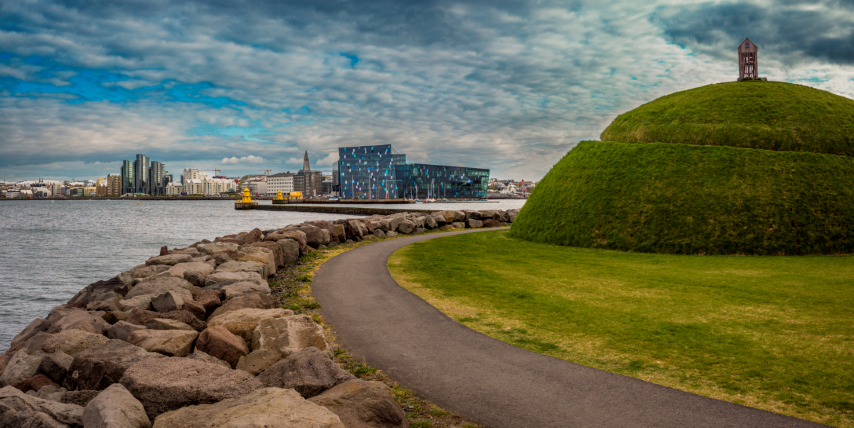 Þúfa (pronounced: th-oo-pha) is an outdoor art installation in the Grandi area by Ólöf Nordal. Not only does this little hill (that's what "Þúfa" means) offer peace within the city and reference to simpler times, but it also boasts of a great view towards Harpa Music Hall and Reykjavík's surrounding mountains.
Kópavogskirkja Church - FREE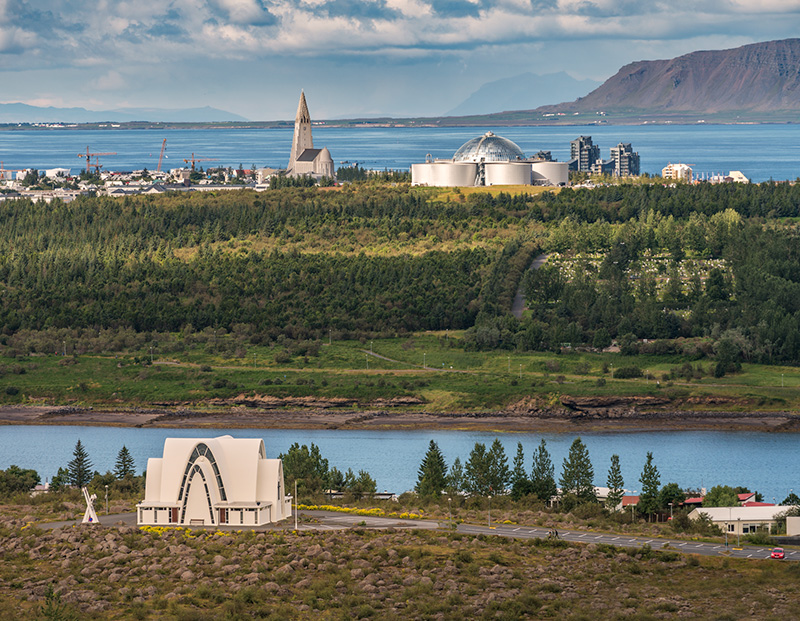 Definitely less known than its sister Hallgrímskirkja, the church in Kópavogur offers just as an impressive view over Reykjavík. The church is an interesting piece of modern architecture, but we really come here for the scenery. On a beautiful day, this place will provide some awesome photo opportunities. Borgarholt, the hill upon which the church stands, is according to folklore one of the biggest elf-colonies in Iceland. Nearby are some more hidden gems like ...
Gerðarsafn Art Museum + Garðskálinn Café

Located next to Kópavogskirkja, Gerðarsafn is a museum of contemporary art. Gerðarsafn has always set its standard high, so one can expect their latest temporary exhibition to showcase the best of Icelandic modern art. The museum is dedicated to the artist Gerður Helgadóttir, a pioneer among women artists in Iceland.
On the ground floor, Garðskálinn Café can be found. With its windows stretching from the floor to the ceiling, this place has a unique feeling to it. Hearty lunch is served all weekdays and on the weekend their gourmet brunch is a popular choice. Reservations for brunch are advised.  This is a true hidden gem!
Gljúfrasteinn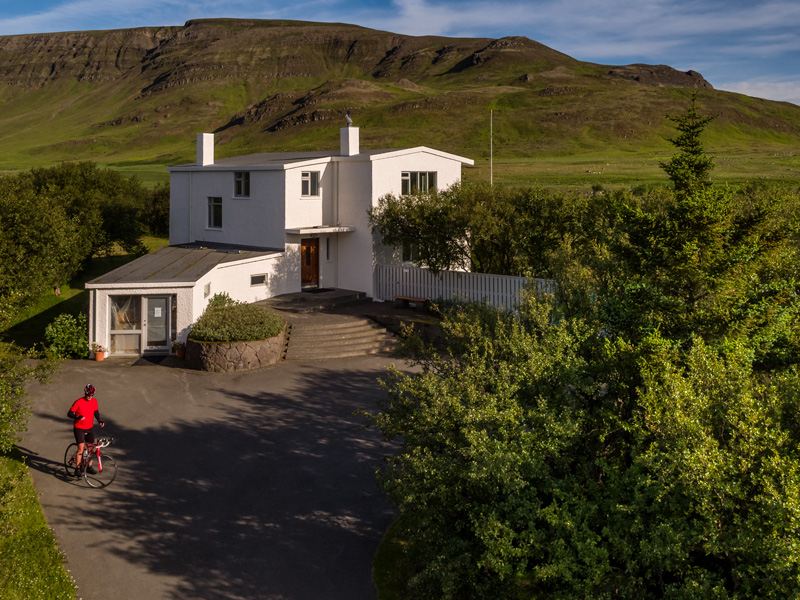 Formerly a home to Halldór Laxness, Iceland's only noble-prize winning writer, Gljúfrasteinn has been transformed into a museum honouring his work and memory. It's located in the beautiful Mosfellsdalur Valley, on the way to Þingvellir National park. All furniture and works of art are the same since he and his wife left.
Museum of Design and Applied Art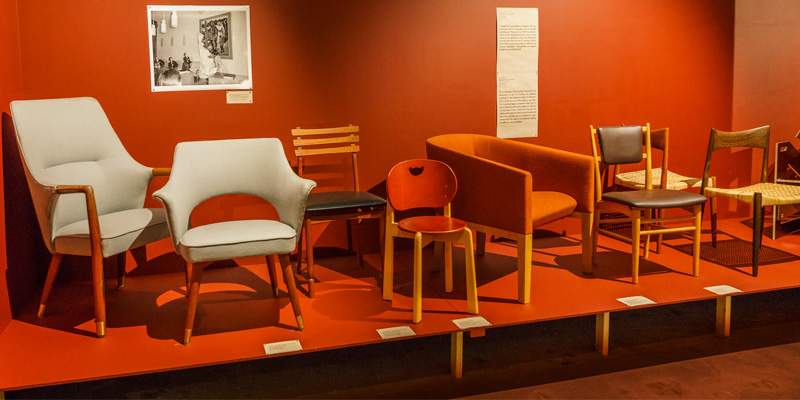 The museum focuses on Icelandic cultural history encompassing design, from the beginning of the 20th century to the present day. It's located in Garðabær, a 30-minute bus ride from Reykjavík's center. Founded in 1998, the museum has now collected around 1000 items which it displays via temporary exhibitions. For lovers of art and design, this truly is a hidden gem.
Ásmundarsafn Art Museum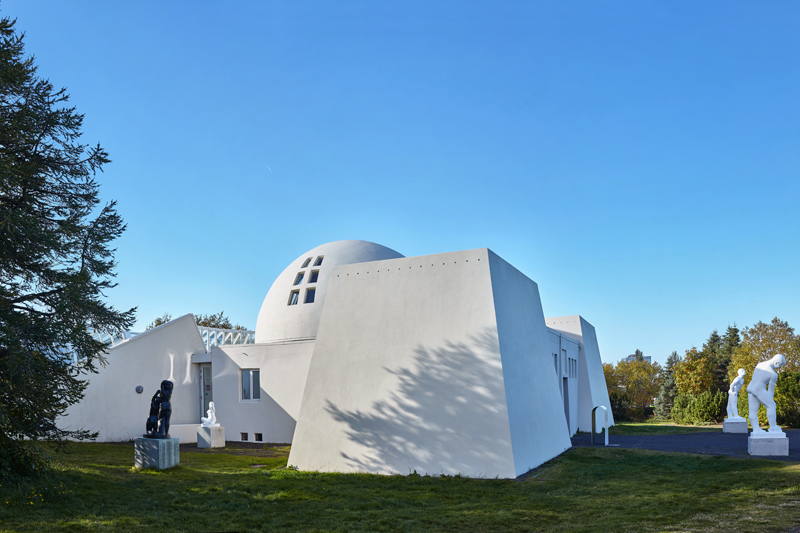 One of three locations of Reykjavík Art Museum is Ásmundarsafn. Located a bit further from the center than its two siblings, it's no less interesting. Dedicated to sculptor Ásmundur Sveinsson, he designed, worked and lived in this beautiful building now serving as a museum. On display is his worked often mixed with other modern, Icelandic art. The oval-shaped second-floor is really a destination of its own.
Bíó Paradís Cinema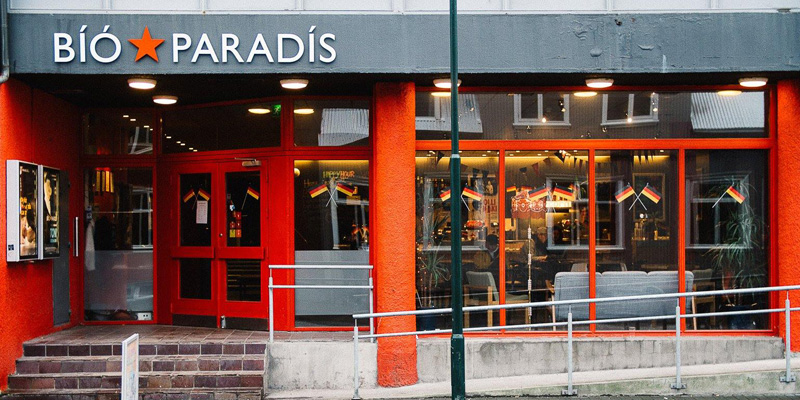 Bíó Paradís is an art cinema-house partly funded by the city of Reykjavík. It has a nice café in the lobby, but most importantly for visitors, it screens Icelandic movies with English subtitles every day. For a little piece of Icelandic culture, this is a solid bet.
Árbær Open Air Museum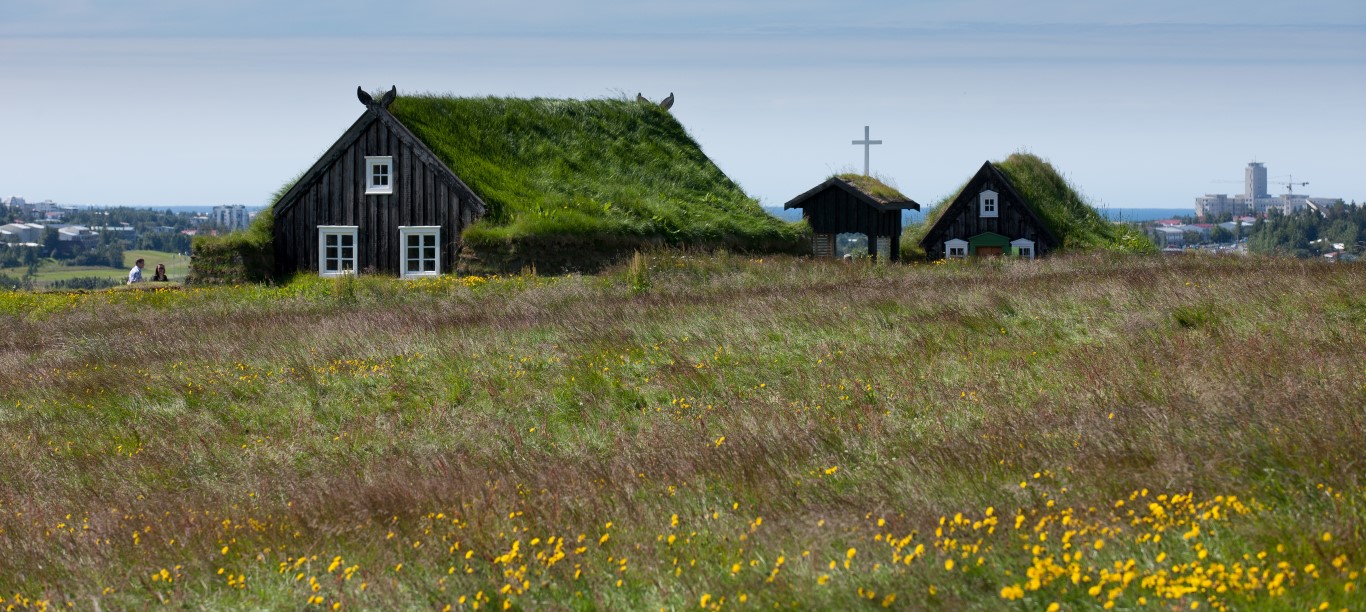 Árbær Open Air Museum is actually one of Reykjavík's most popular museums. But it's tucked away in Elliðaárdalur Valley, in one of the city's suburbs. This lively museum consists of more than 20 old buildings that have been relocated to form a town square by the old Árbær farm. The museum will give you a sense of the old Icelandic way of life, 19th and early 20th-century architecture, and how the rural Reykjavík slowly transformed into a city. The museum is also very popular with the locals as it truly feels like travelling back in time.
Hafnarfjordur Museum - FREE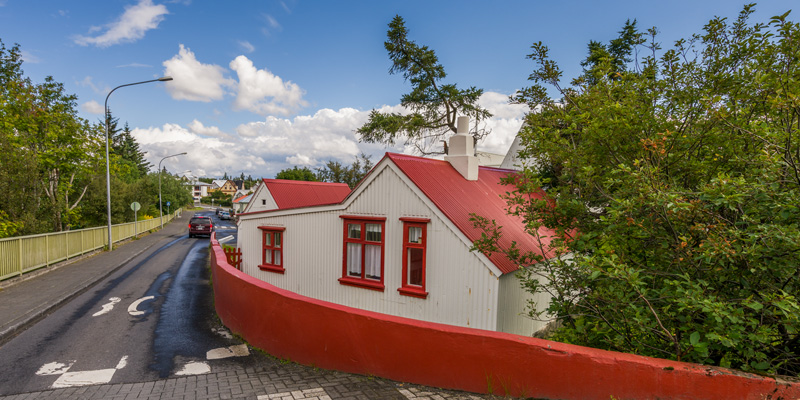 A great alternative (or accompaniment!) to Árbær Open Air Museum, Hafnarfjörður Museum also turns its spotlight towards "Old-Iceland", but in regards to the Hafnarfjörður area. The museum consists of 5 old houses and a guided pathway, which explore the history and culture of this fishing village through photographs, artifacts and other interesting objects. Especially popular with kids is the toy collection, found in Pakkhúsið house.
Marshall House - FREE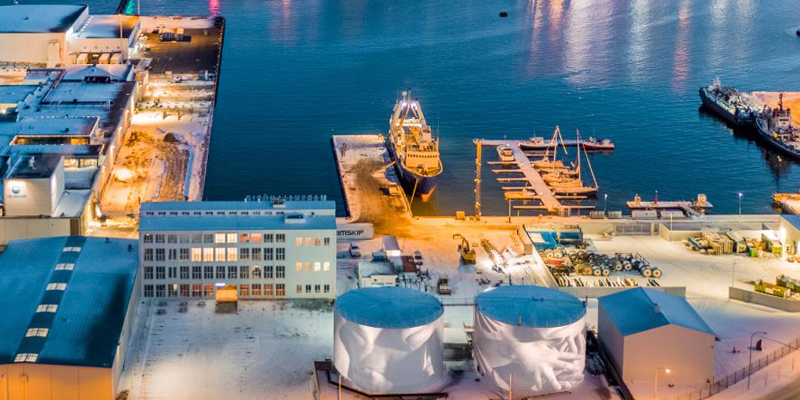 The Marshall House is a newly opened center for visual art in the Grandi area. Formerly a fishmeal factory, the abandoned house was re-designed and renovated to become a home to contemporary art and a restaurant. Now, 4 "institutes" operate here: The Living Art Museum, Gallery Kling & Bang, Studio Ólafur Elíasson and Marshall Restaurant + Bar. An ideal place to stop on your way to Þúfa!
Álafosskvosin - FREE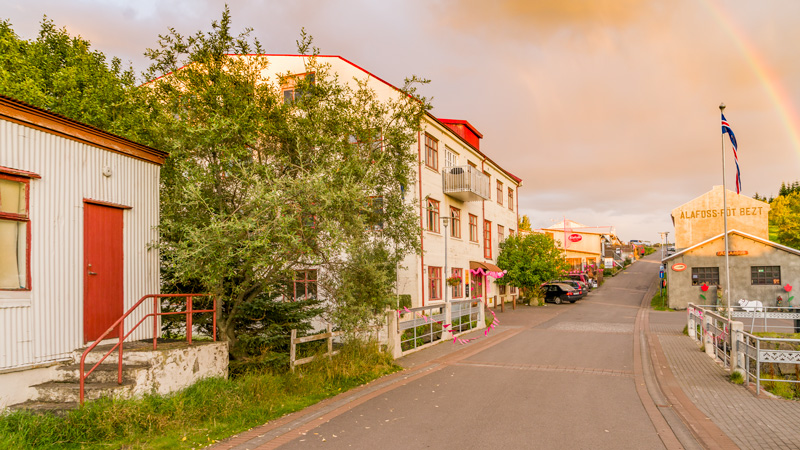 Álafosskvosin is a cute little spot in Mosfellsbær. The river Varmá runs through this small valley, and has been powering the wool factory there since 1896 (well, at least until we got electricity). Here you'll find a nice café, excellent for dining outside in summer, and the famous wool shop of Álafoss. For fans of Sigur Rós, their recording studio is located here in an old swimming pool. We might as well mention that Mosfellsbær has a great swimming pool, and Gljúfrasteinn and Mount Úlfarsfell, mentioned earlier, are not far away.
YOU MIGHT ALSO BE INTERESTED IN ...