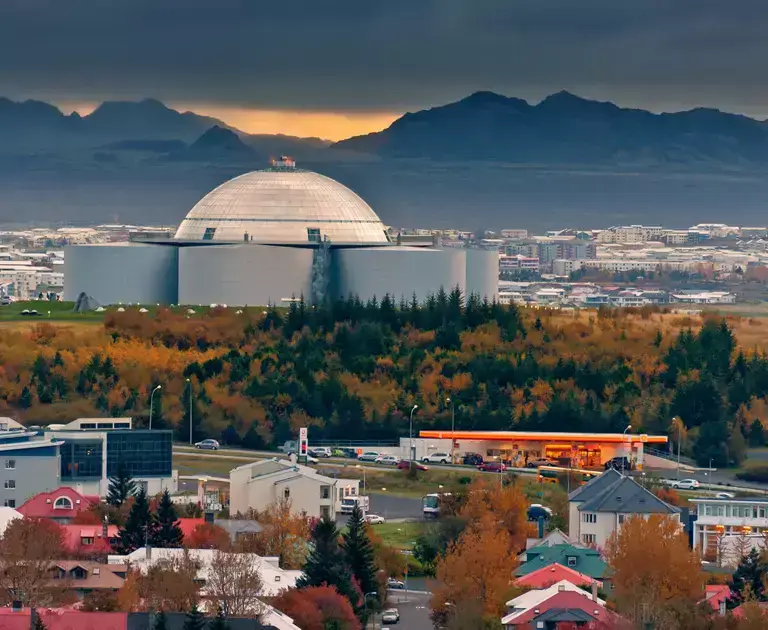 Autumn in Reykjavík
Autumn is the perfect time to visit Reykjavík. It starts in late August and stays until late October or early November. Icelandic nature is amazingly beautiful and colourful at this time of year, with rainbows, red and gold leaves against a dazzling blue sky, wild mushrooms, and an abundance of tasty berries that sweeten up our daily lives. And although there is no frost yet, there is definitely a shiver of crispness in the air with great opportunities to see the dances of the elusive Northern Lights.
Autumn is also the time when you'll be able to go mushroom or berry-picking and you can even do it within the capital area, such as in Heiðmörk. Wild blueberries and crowberries are the most common wild berries in Iceland but you can also find strawberries and redcurrants in some places, although they are mainly planted and found in people's gardens. As it's the season of produce you'll be able to eat fresh Icelandic potatoes, carrots, kale, broccoli, and more. It's also the time for fresh lamb meat from sheep that have fed on the rich and nourishing vegetation in the mountains of Iceland.
Furthermore, the city comes to life with big festivals like the Reykjavík International Film Festival and the popular music festival Iceland Airwaves.
Whatever you plan on doing in the city don't forget to save money by investing in the Reykjavík City Card. This city pass gives you access to our public transport system, swimming pools, many of our cultural institutions and more.