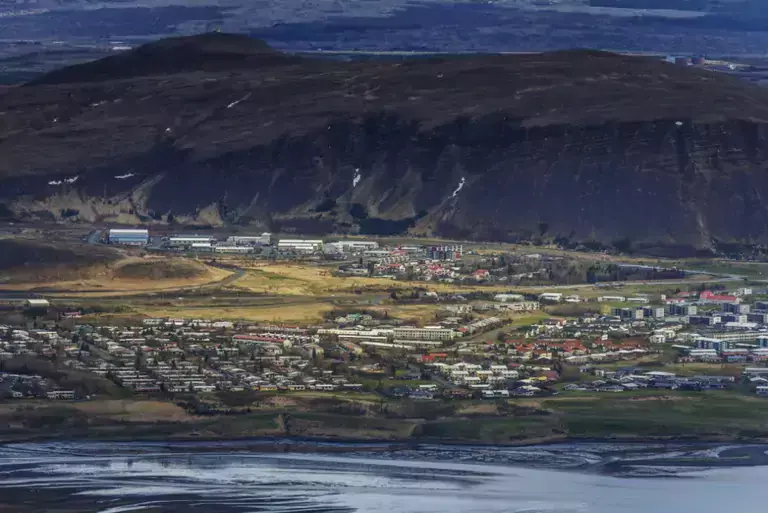 Mt. Úlfarsfell
 "Úlfarsfell" is lower than its sister "Esja", and definitely not as well known. But it's actually closer to central Reykjavík and offers just as an impressive view over the city.
Mount Úlfarsfell suits both the very dedicated hikers as well as those who are less experienced. There are many different marked trails leading to the top, ranging in difficulty. You will for sure meet some locals on your way up or down, but this mountain in Mosfellsbær has remained relatively unknown to visitors.
The view from the tops is pretty impressive, over the city, toward Esja in the north and Reykjanes in the South, and Faxaflói Bay.