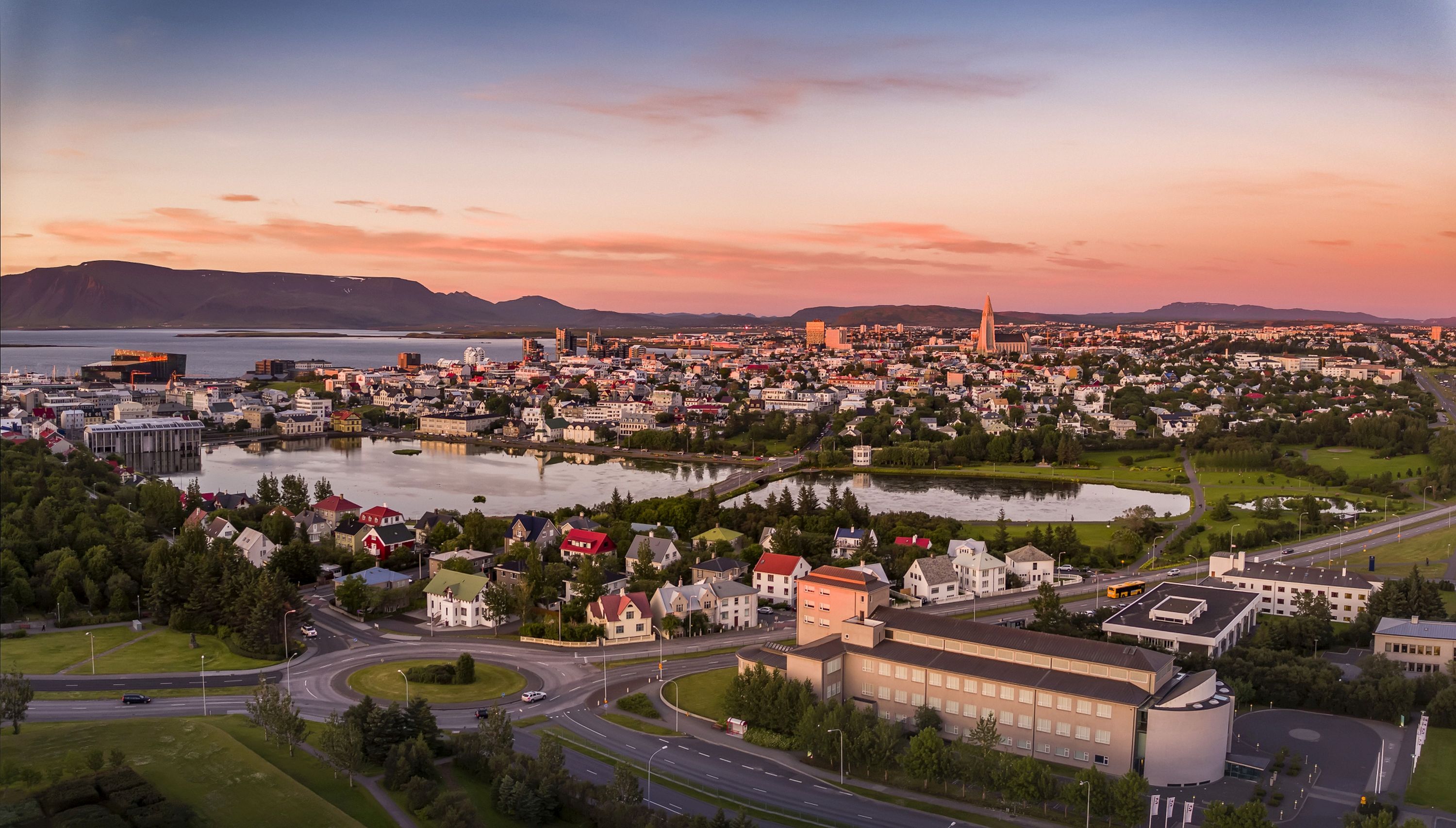 The City Card
The Reykjavík City Card is the easiest and most inexpensive way to experience our favourite city!
The Reykjavík City Card offers free entry to a great selection of museums and galleries, all swimming pools in Reykjavík, and free unlimited travel by bus within the Reykjavik Capital Area (it does not include the bus nr. 55 to the airport as that leaves the Capital). In addition, the card also gives discounts on various tours, in shops, and on services.
Reykjavik City Card 24 hours
ISK 4.600
Reykjavik City Card 48 hours
ISK 6.400
Reykjavik City Card 72 hours
ISK 7.890
Admission to the museums is free for those under 18 years of age. A small fee may apply for city bus services, the thermal pools, and the Reykjavík Family Park and Zoo, depending on the age of the child.
It is worth mentioning, that senior visitors (67+) do not pay admission to the Reykjavík Thermal Pools. In addition, The National Museum, The Culture House, and the National Gallery of Iceland offer seniors (67+) a 50% discount on admission.
Click here for the City Card brochure!
* The cards must be used consecutively, for example, if a 48-hour card starts at 12 PM it is valid until 12 PM 48 hours later.
Get to know our favourite city the easy way and save money!
The City Card offers free entry to:
The City Card offers discounts at:
Entertainment
Perlan Museum - 10% discount on Wonders of Iceland and Áróra northern lights planetarium show
Höfuðstöðin - The Home of Chromo Sapiens - 15% discount on admission
Harpa concert hall - 20% discount off Circuleight installation
Harpa concert hall - 15% discount off Pearls of Icelandic song
Aurora Reykjavík - 50% discount at the Northern Lights Centre
Saga Museum - 10% discount on admission
The Einar Jónsson Museum - 20% discount on admission
The Activity Park in Grafarvogur - Minigolf offers 2 for 1 from June to August
The Cinema, at the Old Harbour - 20% off admission
The Icelandic Phallological Museum - 20% discount on admission
The Iceland Symphony Orchestra - 10 % off the ticket price to weekly concerts and open rehearsals
Whales of Iceland, A Giant Experience - 30% off admission

Restaurants & Cafés
Fish Company - 10% off the menu
Kopar – 10% off the menu
Lebowski Bar - 10% off the menu, Happy Hour
from 4 - 7 every day
Ning's - 10% off the menu
Pho Vietnamese restaurant - 10% off the menu
Restaurant Reykjavík - 10% off the menu
Rossopomodoro - 10% off the menu

Shops & Tours
Handknitting Association – buy a knitted sweater & get Varma socks free
Systur & Makar - 10% off all items
Tours
Elding Whale Watching – 10% discount off all tours
Gray Line Iceland – 25% off Greater Area Reykjavík Sightseeing tour (AH10)
Reykjavík Bike & Segway Tours - 10% off Classic
Reykjavik Bike Tour; Reykjavik Segway Tour & Bike rentals
Season Tours - 10% discount off Golden Circle Tour
Special Tours Wildlife Adventures – 10% discount off tours

Thermal pools
Kópavogur Thermal Pools - Kópavogslaug & Salalaug - 50% off admission
Hafnarfjörður Thermal Pools - Sundhöll Hafnarfjarðar, Ásvallalaug & Suðurbæjarlaug - 2 for 1 off admission
Seltjarnarnes Thermal Pool - 50% off admission
Company Information
Visit Reykjavik
Kennitala: 530269-7609
City Hall
Tjarnargata 11
101 Reykjavík
info@visitreykjavik.is
Visit Reykjavík reserves the right to cancel orders, e.g. due to incorrect price information or discontinuation of product types without notice. The right to confirm orders by telephone is reserved.
Payment Methods
Visit Reykjavík uses Borgun payment gateway to receive payment. We accept the following credit and debit cards:
Terms of service and delivery
Buyers receive a voucher via email and can then pick up the City Card at the following locations:
Reykjavík Art Museum Ásmundarsafn
Reykjavík Art Museum Hafnarhús
Reykjavík Art Museum Kjarvalsstaðir
Reykjavík City Museum Árbær Open Air Museum
Reykjavík City Museum Maritime Museum
Reykjavík City Museum Museum of Photography
Reykjavík City Museum The Settlement Exhibition
*Please note, opening hours may vary during holidays.
Cancellation Policy
Bookings are fully refundable up to the time of the event
Privacy terms
All personal information will be strictly confidential and will not be given or sold to a third party.
Legal notice
These Terms and Conditions are in accordance with Icelandic law.