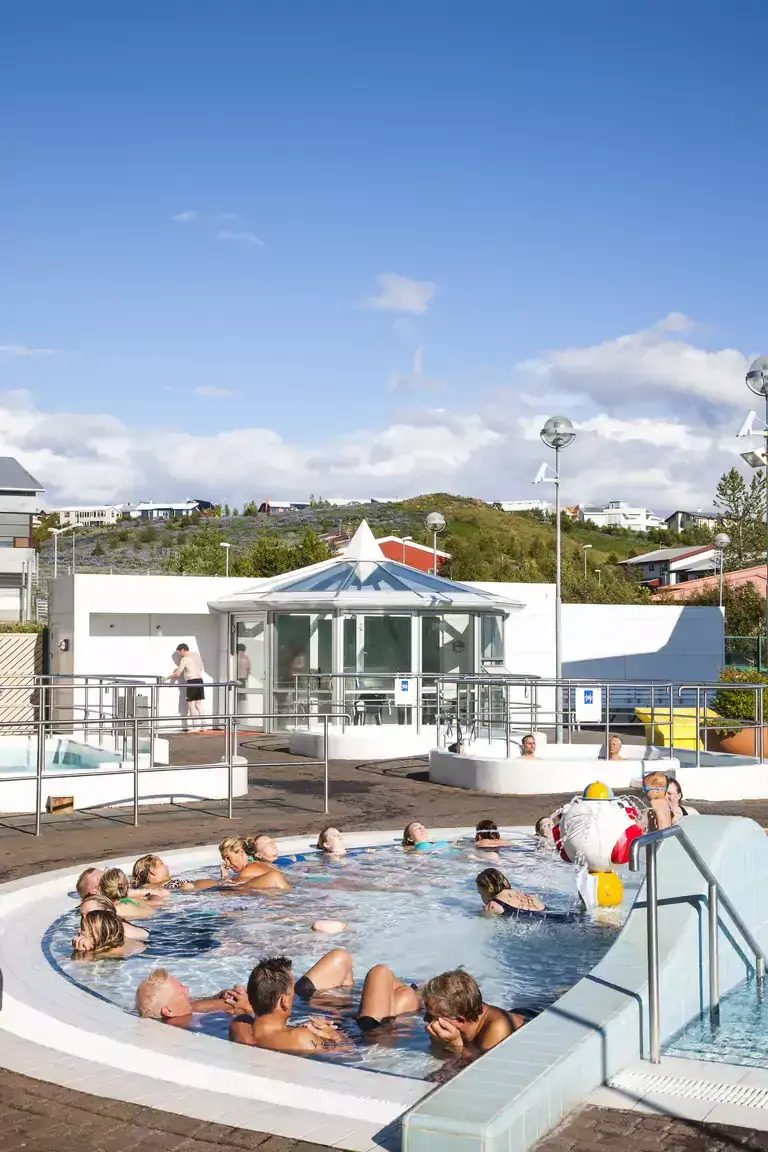 Grafarvogslaug pool
Dalhús 2, Reykjavík 112, 411 5300
Opening Hours:
Mon - Fri: 6.30am - 10.00pm
Sat - Sun: 9.00am - 10.00pm
Website: https://reykjavik.is/stadir/grafarvogslaug#
Email: grafarvogslaug@reykjavik.is
Grafarvogslaug opened in 1998 and was added little by little in the following years. Now there is an indoor pool, an outdoor pool, a wading pool, a play pool and hot tubs. There is also one slide and a children's slide. Furthermore, you'll also find an infrared sauna cabin.
The pool has a lift for people in wheelchairs to get into the pool, and there is also wheelchair access to the sauna.
This pool has received Rainbow Certification. The goal of Reykjavik City's Rainbow Certification is to make Reykjavik City more LGBT+ friendly, both for employees and citizens. The aim is to prevent direct and indirect discrimination against LGBT+ people.