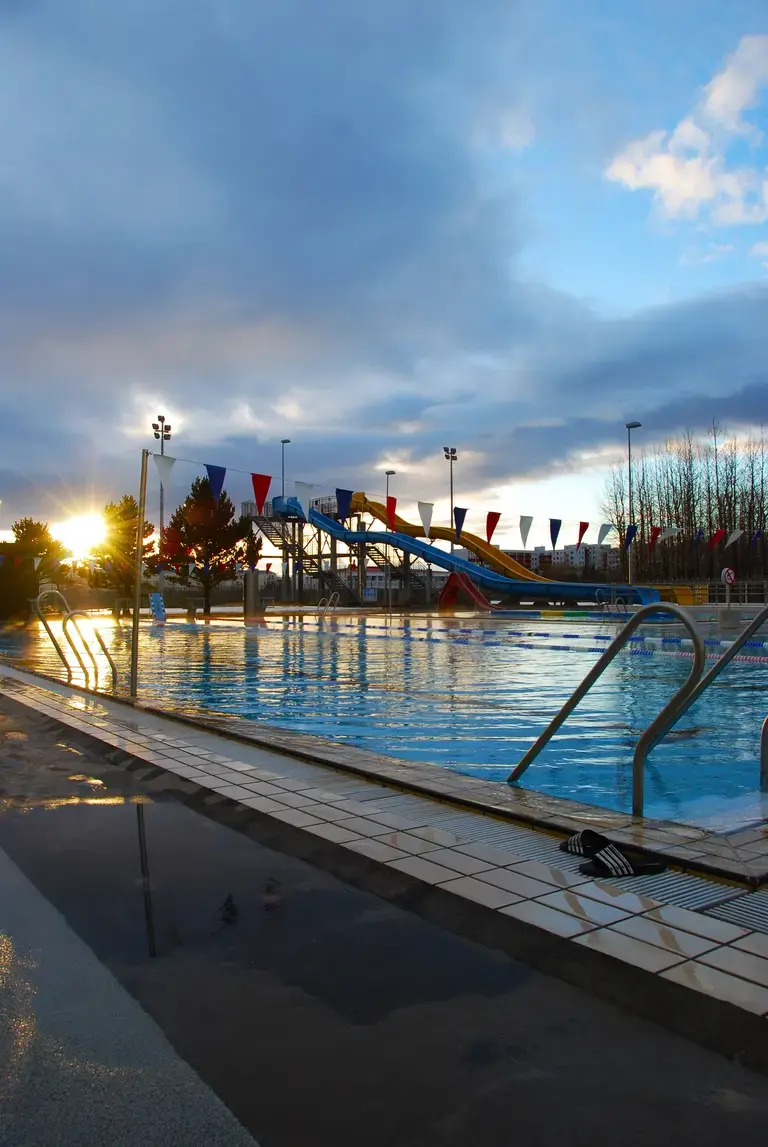 Breiðholtslaug pool
Austurberg 3, Reykjavík 111, 411 5250
Opening Hours:
Mon - Fri: 6.30am - 10.00pm
Sat - Sun: 9.00am - 10.00pm
Website: https://reykjavik.is/stadir/breidholtslaug
Email: breidholtslaug@reykjavik.is
The swimming pool in Breiðholt is a 25 x 12,5 meters big outdoor pool. There are 5 lanes and the temperature is 29°C. There is also a smaller indoor pool that is 12,5×8 meters with a temperature of 30°C. There are also two hot tubs, a children's pool and a sauna as well as a cold tub. There are two water slides as well as a small children's water slide.
There is an elevator for people using wheelchairs to get into the pool. The sauna is also wheelchair accessible.
This pool has received Rainbow Certification. The goal of Reykjavik City's Rainbow Certification is to make Reykjavik City more LGBT+ friendly, both for employees and citizens. The aim is to prevent direct and indirect discrimination against LGBT+ people.