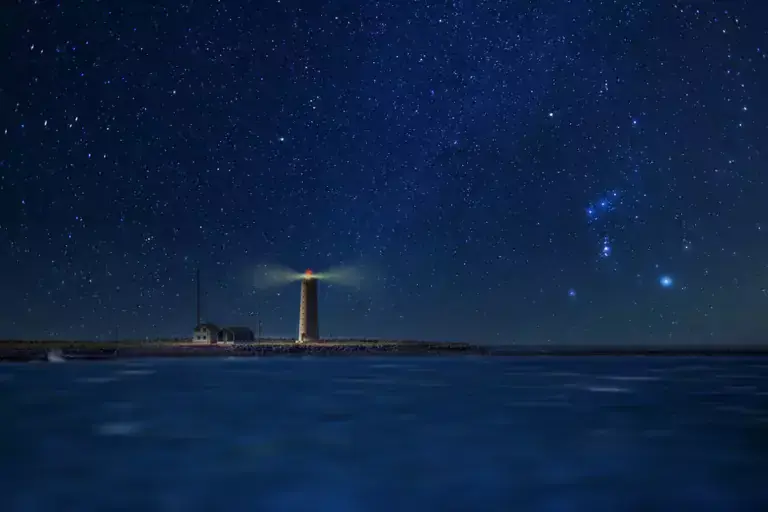 Reykjavík in 72 hours
What can you do in Reykjavík with 72 hours of your time? Well, a lot!
We've put together an itinerary to help you make the most of your time in Reykjavik, Iceland — with 72 hours - 3 whole days - to spend in the city. You have an excellent chance to see and experience the culture, cuisine and character of the capital of Iceland, Reykjavík city. Let's dive deeper.
The itinerary covers all the must-see sights and must-do activities for a 72-hour stop in Iceland's capital city of Reykjavik.
Attention: The Reykjavik City Card 72 hours gives you free access to a cornucopia of museums, public pools, unlimited bus rides within the capital area AND entrance to the nearby island of Viðey.
Reykjavík is known for its fantastic sights. The city is accessible on foot, so you can walk if you can. Are you worried about catching the good weather? Don't worry too much! Iceland tends to have ALL the weather (sun, rain, sometimes even snow!). Make sure you bring layers of clothes you can put on and take off!
Now let's look at some of the activities and sights you can check out:
Day 1:
There are plenty of excellent pools in the capital area in and around Reykjavik. You can swim laps, sweat toxins in the steam, or soak in a hot tub and let the worries melt away. Icelandic public pools are really in a league of their own - since they have both the titular swimming pool - but then also, on top of that, there are hot pots, steam baths and saunas.
Here are just some of the many options in the capital area: Vestubæjarlaug, Laugardalslaug, Sundhöll Reykjavíkur, Árbæjarlaug (entry to these pools and more in Reykjavík city is included free with the 72 hour Reykjavik City Card).
Plus: If you want to venture out of Reykjavik into the nearby towns, there are pools in Kópavogur (50% off admission with City Card), Seltjarnarnes (50% off admission with City Card) and Hafnarfjörður (2 for 1 off admission).
101 Reykjavík, Parliament and Austurvöllur Square
101 Reykjavík boasts a rich history, beautiful architecture and all the culture, food, and shopping options you could hope for. As you take in the area, don't miss one of the most distinctive buildings downtown: the National Parliament House, Alþingi. Built-in 1881, this quaint little building is where members of Parliament have done work for the past century and a half. Opposite Alþingi is Austurvöllur, a grassy square that's a popular gathering place. Check out the statue of Jón Sigurðsson, a central figure in Iceland's independence movement and inspiration when Icelanders decided to break free from Danish rule in the 1940s.
Don't miss out on the world-famous Icelandic hot dog and a stroll around Tjörnin, the large pond downtown, which makes for a relaxing and visually stunning walk. You may have heard great recommendations for Bæjarins Beztu; the oldest and most celebrated hot dog stand in Reykjavik. Every man, woman and child in Iceland has stopped by for a "pylsa" there. Just 10 minutes away by foot, there is Tjörnin, where you can sit down and look at the ducks, swans, or seagulls (the birds are often curious about human visitors). A walking path loops around the pond, and the area is lush with flowers and greenery. Walking around the pond, you can see landmark Reykjavík sights such as Hallgrímskirkja, the University of Iceland, and Perlan.
Hallgrímskirkja + Leifur Eiríksson statue
Outside the iconic Reykjavik church Hallgrímskirkja, there is another iconic sight: Leifur, a.k.a. "Leif the Lucky" Eiríksson, a Viking pioneer who discovered North America before Columbus. The statue of Leifur was a gift to Iceland from the United States in 1930. It was on the occasion of the 1000th anniversary of Alþingi, or Parliament.
Just past the majestic statue of Leifur, you have Hallgrímskirkja itself, which at 74,5 metres, stands as the largest church in Iceland and the tallest building in Reykjavík.
The church takes its name after the 17th-century clergyman Hallgrímur Pétursson, author of Hymns of the Passion. Hallgrímskirkja is one of the most frequent tourist destinations in Iceland, with thousands of people visiting the church daily. Admission to the church is free. You can take an elevator to the viewing tower for a small fee (ISK 100 for children and ISK 1000 for adults). From there is the most spectacular 360-degree view of downtown Reykjavík.
When exiting Hallgrímskirkja church, past the square and over the street to your left, is the Einar Jónsson museum. Mr Jónsson was Iceland's first sculptor, and his works blended the mythical and the religious. Even if you don't want to go into the actual museum, it's worthwhile to wander through the tranquil outdoor sculpture garden, which exhibits his unique works under starry skies. Mind you, with the 72-hour city card; you get free access to this and many other museums!)
Day 2:
It is one of the more iconic and striking buildings in Reykjavik. In Perlan, you will find a science museum, a restaurant area on the top floor that spins slowly in circles, and a fantastic 360-degree view of Reykjavík and the ocean.
Perlan is an exploratorium with a science museum and exhibits. There's a planetarium that displays the northern lights. A real-life glacier indoors and museum areas focusing on the forces that are at work in making the Icelandic landscape complete with a show about volcanoes. The water in Icelandic nature is dissected in detail, and there's a replica of an actual bird cliff indoors!
The surrounding area has accessible nature trails that lead to various notable spots: the local Valur sports area, Mjölnir MMA Gym, the Reykjavík Natura Hotel, the University of Reykjavík - AND, of course, Nauthólsvík Geothermal Beach.
The beautiful artificial beach Nauthólsvík has open hot tubs, a cove with warm water, and a place for brave sea swimmers to enter the cold North Atlantic waters. There are changing rooms and towel rentals, and you might even be able to buy coffee.
There's nothing more Icelandic than swinging by the nearest ice cream parlour, grabbing a soft-serve ice cream in a cone, and going for a drive around town. One of Iceland's staples is having ice cream on the weekend, on a sunny day, or just because! You can join in the fun and enjoy a soft-serve ice cream, a milkshake, or a "bragðarefur", a blend of sweets and ice cream mixed in a blender. Icelanders enjoy taking their ice cream for a stroll, but if it's too windy or rainy, you can go the Icelandic route and take your ice cream for a drive. Some notable ice cream establishments in Reykjavík include Reykjavik: Ísbúð Vesturbæjar, Huppa, Skúbb, Valdís and Ísbúðin Laugalæk.
Get to know the history of Reykjavík by joining these unique "free" walking tours in Reykjavík which has frequently been featured in blogs, newspapers, TV, and other social media. Furthermore, it is rated as the best tour in Iceland in terms of quality and price. The flourishing company is represented by a team of very welcoming local guides who are highly praised on Tripadvisor for their professional delivery.
The Harpa Concert Hall is a beautiful work of modern architecture. You can spend time there taking in a show, rocking out at a concert, or simply enjoying the beautiful and grand space itself. Watching the light shine through all the various glass facades - or marvel at the lights outside sparkle when it gets dark.
Reykjavík Art Museum - Ásmundarsafn
Located in the Laugardalur area and is dedicated to the artist Ásmundur Sveinsson (1893-1982), who lived and worked on the premises. Ásmundarsafn is a venue for both the abstract works of its namesake and works by modern or contemporary artists. The museum is eye-catching, with a smooth white dome exterior and Sveinsson's giant friendly-looking sculptures in the garden next to it. The museum is truly a unique experience not to be missed.
Reykjavík Art Museum - Kjarvalsstaðir
This museum not only houses the works of Jóhannes S. Kjarval, but it also hosts regular exhibitions focusing on paintings and sculptures of modern artists. There's also a coffee shop inside. It's a beautiful building with tall glass windows, a great view of Klambratún park, a quaint little park with benches, bushes and an ultimate-frisbee golf course.
Day 3:
Located at the tip of the Seltjarnarnes Peninsula, Grótta is an area with breathtaking views of the Snæfellsnes peninsula to the north and the Reykjanes peninsula to the south. On the city's western edge, you'll find a colourful lighthouse surrounded by tranquil nature and vibrant bird life. You can visit the lighthouse during low tide or enjoy looking at it from a distance during high tide. Take time out for a relaxing walk on the black-sand beach, get a peek at the birds and let the soothing sound of waves lapping the shore sweep through you.
This state-of-the-art experience of Flyover Iceland is designed to take you on a simulated journey into some truly spectacular sights of Icelandic nature. It's a trip requiring no carbon emissions. Flyover Iceland gives you the feeling of flying through the air, using special effects wind, mist, and scents - while you safely hang suspended in the air. There's a wide variety of stunning visions of the Icelandic landscapes packed in this experience that you won't want to miss. Admission is 4,990 ISK, and children must be at least 102cm (40") tall.
The Whales of Iceland (The Whale Museum)
The Whales of Iceland exhibition is likely the largest museum in the world dedicated to whales. It boasts 23 life-size models of various whale species that live in the waters surrounding Iceland. Each replica was modelled after a real-life whale, and you can stand in awe at the Narwhal, the White Beaked Dolphin, the Sperm Whale, and the Killer Whale (also known as the Orca). If you stop by between 11 AM and 3 PM, there is a free live guided tour that you can catch. Opening Hours are between 10 AM to 5 PM. Admission: Children ages 7-15 years old 1,700 ISK, Adults 3,400 ISK, Families (Two adults and two children with one adult per two children) 6,800 ISK - PLUS: The City Card gives you a 30% discount
Hafnarborg - The Hafnarfjörður Centre of Culture and Fine Arts
Hafnarborg is very ambitious in its art exhibitions and musical events programs. The centre was founded in 1983. Its mission is to maintain dynamic and ambitious cultural functions - a necessary undertaking to maintain diverse cultural life in the town of Hafnarfjörður. Inside, you will find a bright space with high ceilings; Hafnarborg features leading artists from both Iceland and abroad.
The museum's mission is to collect, document, preserve, store safely and inspect objects relating to the Hafnarfjörður area's cultural history and introduce them to the public. The museum as a whole is comprised of nine exhibitions in six houses, including Pakkhúsið house, Sívertsen house, Strandstígur path, Bookless Bungalow, Beggubúð and Siggubær.
Pallett is a cosy and relaxed spot that takes coffee seriously. Pallett takes its coffee seriously, and those serious about drinking their coffee can revel in being coffee geeks in Pallett's relaxed atmosphere. The service is friendly, the furniture is second-hand, and the scones are out of this world (probably the most delectable scones in all of Iceland). It is the most adorable coffee place you ever saw. The shelves are packed with antique books, so you can give your phone a scroll break and dip into some good pages while sipping on a delicious cappuccino.
Kópavogskirkja / Kópavogur Church
Kópavogur Church stands in a place called Borgir or Borgarholt. This hill sits high and is an excellent spot to view Reykjavik, Kópavogur and Hafnarfjörður to the south. Kópavogur Church was built between 1958-1962, and on December 16, 1962, the church was consecrated. The white arches make it unique and give it a majestic and soft appearance. The view from the church is great and beautiful. Many go there to enjoy the incredible scenery, see the church, and enjoy the peace. The stained glass windows of the artist Gerðar Helgadóttir that adorn the windows of the church make a great impression on it and give it an appearance of sacred peace and artistic refinement. An altarpiece by the artist Steinunni Þórarinsdóttir based on a story in the 13th chapter of the Gospel of John about how Christ washed his disciples' feet can be seen there.
Gerðarsafn is a progressive museum emphasising modern and contemporary art, located in the heart of Kópavogur - right next to Hamraborg. Gerðarsafn offers temporary exhibitions with works by Icelandic and international contemporary artists and displays the museum collection. The exhibition program echoes the museum's status as the only Icelandic museum built in honour of a female artist. The museum was built in memory of artist Gerður Helgadóttir (1928-1975) and opened in 1994. The museum collection holds over fourteen hundred works by Gerður Helgadóttir, who pioneered three-dimensional abstract art and glass art in Iceland. The museum has an extensive collection of works by the 20th-century artist Barbara Árnason, Magnús Á. Árnason and Valgerður Briem, along with works by various contemporary artists.
Visit a place where the sea meets the sky, on the edge of Iceland's largest city. Sky Lagoon is a new thermal spa inspired by nature and culture. Immerse yourself in warmth at our oceanside geothermal lagoon. Easily accessible from central Reykjavík, Sky Lagoon's location is a breathtaking place in a convenient location. See the dramatic North Atlantic Ocean stretch out before you as the warm cosy water embraces you. Above, glowing sunsets and stormy skies might dazzle you, and the dancing Northern Lights will sometimes put on a stunning all-natural show. Sky Lagoon is all about that Icelandic feeling of warmth and wonder. Check out Sky Lagoon for rejuvenation and inspiration at the world's edge.
Sky Lagoon has a few different options available, ranging from 7,990 ISK to 28,490 ISK - please take a look at the schedule and make sure you reserve a spot beforehand