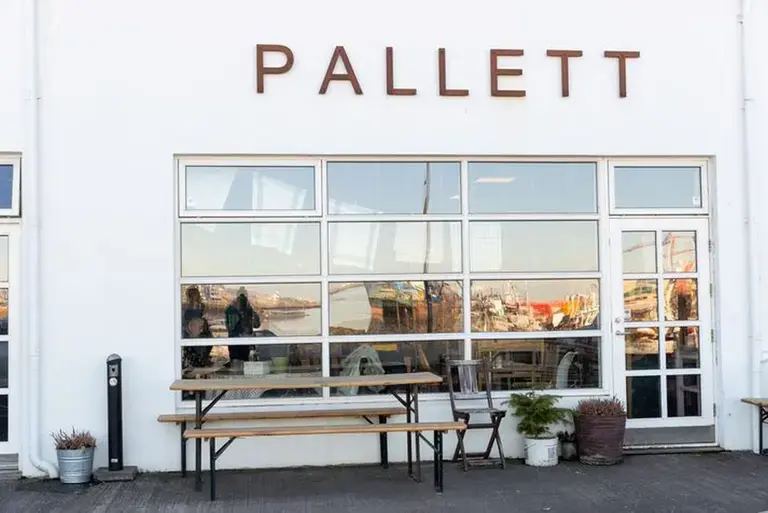 Pallet
Strandgata 75, Hafnarfjörður 220, 571 4144
Opening Hours:
Tue - Thu: 8.00am - 10.00pm
Fri: 8.00am - 4.00pm
Sat: 10.00am - 4.00pm
Sun: 11.00am - 4.00pm
Website: https://www.facebook.com/pallettkaffi/
Email: -
Speciality coffee shop and small batch bakehouse in the vibrant little harbour town of Hafnarfjörð.
Pallett is a cosy and relaxed spot that takes coffee seriously.
The shelves are packed with antique books, so you can give your phone a scroll break and dip into some good pages while sipping on a delicious cappuccino.