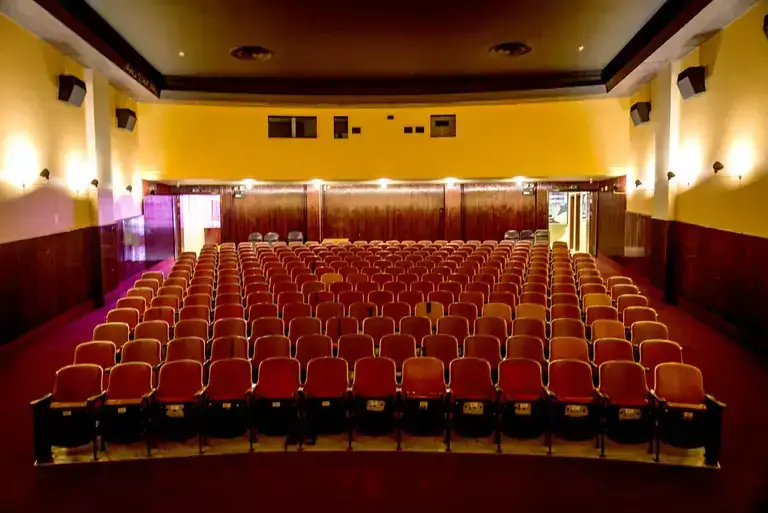 Bæjarbió theater and music venue
Bæjarbíó is the oldest running cinema in Iceland, established in 1945. In recent years it has become a popular music venue for renowned Icelandic musicians and small scale theater productions.
Bæjarbíó is the only cinema from the middle of the 20th century that has been preserved in its original form. There you will find interiors that one of the leading pioneers in the profession of Icelandic furniture and interior architects was involved in shaping and implementing.
In 1970, regular film screenings were stopped in the building, but the Hafnarfjörður Theater Company was given facilities there. The Icelandic Movie collection took over the cinema in 1997. A professional remake of the cinema was launched and film screenings resumed in December 2001. During the remake, the original drawings of the building were used as a model as well as efforts to keep the murals and other features that give the cinema historical value. Much was spent on the remake of the cinema. It is worth mentioning that film projectors such as those that were in the cinema from the beginning were redesigned so that it would be possible to show films as was done when the cinema started operating in 1945.
The original procedure for film screenings which have been abolished all over the country is now preserved in Bæjarbíó.