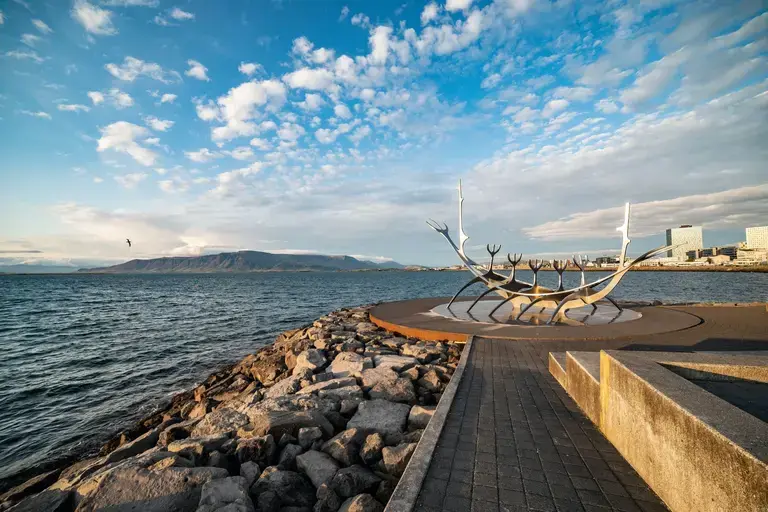 Sun Voyager
Sæbraut 91, Reykjavík 105, 5515789
Website: https://sunvoyager.is/
Email: tobbaj@gmail.com
The Sun Voyager is a striking steel sculpture by Jón Gunnar Árnason, made to resemble a Viking ship but is, in fact, a dream boat and an ode to the sun.
Standing by the sculpture during sunset, at any time of the year, is an unforgettable moment. The epic view of Mountain Esja and Faxaflói bay makes this a favorite romantic destination for travelers and all of those who appreciate the beauty of nature.
It is also a wonderful spot for photo opportunities whether enjoying a midday stroll or taking in the full significance of the artwork's name during the summer's Midnight Sun in Reykjavik.