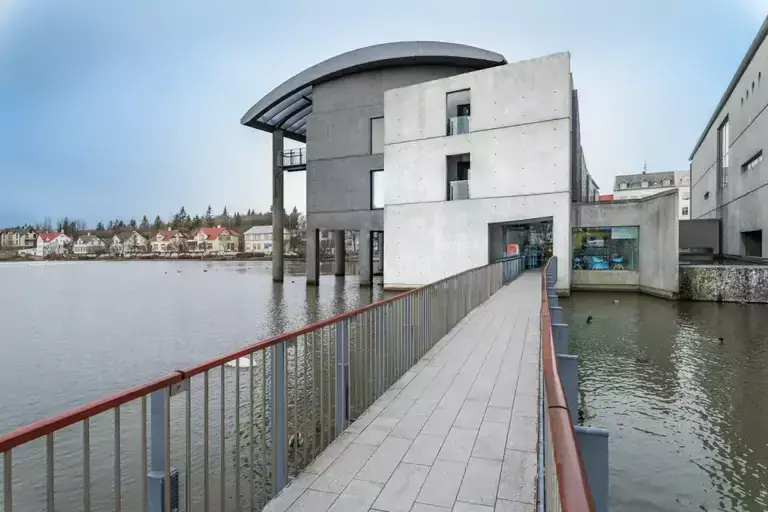 About us
Visit Reykjavík is the official marketing office for Reykjavík City and the greater Reykjavík area, working closely with numerous partners in the tourism and culture sector, towards promoting Reykjavík as an all-year destination on a non-profit basis. Visit Reykjavík promotes the destination through marketing campaigns, PR, travel trade activities, and promotion of the Reykjavík City Card, the official card of Reykjavík.
Tourism has been one of the main drivers of progress for Reykjavík in recent years. It has generated a great deal of revenue for businesses, individuals and the public sector, encouraged various kinds of growth and brought more life to the city.
In the spring of 2018, the City of Reykjavík's Department of Culture and Tourism began preparing a new tourism policy for the city. The intention was for city authorities to sharpen their focus, prioritise and reassess how they intend to deal with the issue in the long term, knowing that they would have to take a leading role in that process. The main focus was on maintaining a balance between the needs of the tourism industry and the perspectives and needs of residents.
Sustainable tourism in harmony with the community
The continued growth and development of tourism are sustainable, in line with the overall development of the city and in harmony with the community. Carbon offsetting is used to counter the carbon footprint from tourism.
The city takes the initiative in reducing the negative environmental impact of tourism by carrying out its own actions, incentives and cooperation.
Uses targeted steering, marketing and planning to spread the load from tourism more evenly across the city and strengthen the available tools to achieve this.
Sustainability will be a guiding principle in all development of natural areas in and around city land. All development should have the aim of supporting environmental quality and limiting traffic that may cause irreversible damage while maximising the experience of and access to areas for outdoor activities.
Click here to read the full policy
Press & Media
Media requests, questions and photos: pr@reykjavikandpartners.is
Reykjavík City Card
citycard@visitreykjavik.is
Other Contacts
info@visitreykjavik.is
Visit Reykjavík: City Hall, Tjarnargata 11, 101 Reykjavík
Tel: +354 411 6000
Connect with us on social media! Join us, follow us and like us!
For information in Icelandic, please visit borginokkar.is.