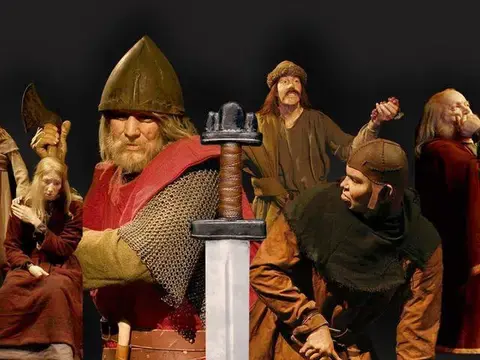 The International Viking Day
08, May 2018 - 05, May 2019 (see calendar for other dates)
Open from 4.00pm - 9.00pm
Website http://sagamuseum.is
General Admission See on official website
In the beginning of May this year the International Viking Day will take place all over the world. To celebrate, the Saga Museum wants to invite you all for a day of fun, games and history on Sunday the 5th of May between 12 and 16.
The museum itself with be open from 10-18 as usual, but from 12 our great friends from the Viking re-enactment group, Rimmugýgur, will pay us a visit. We will be grilling hotdogs outside the museum, have Vikings inside doing their crafts, playing music and playing games.
We even have our very own game master, who will play lots of fun games with the children and those of childish minds!
So grab your father, mother, grandpa or best friend and come on down to the Saga Museum on the 5th of May for a day of history and Vikings!