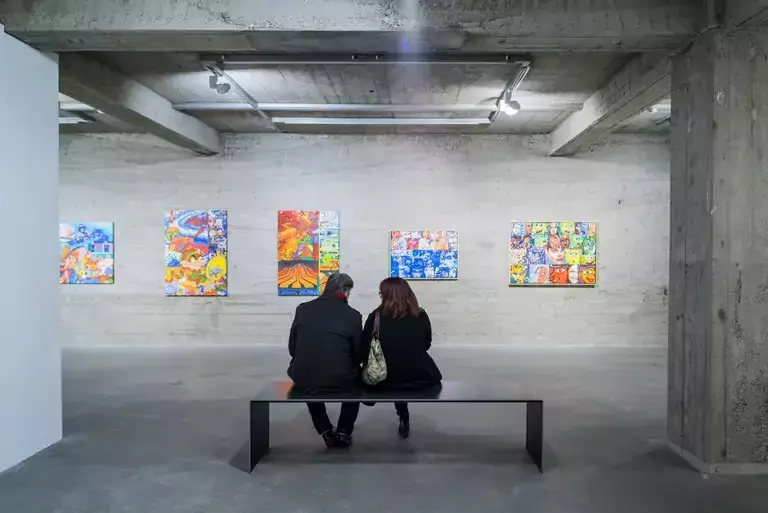 Reykjavík Culture City
Despite the capital area's relatively petite size, Reykjavík is a city that is recognized for its devotion to the arts and culture. Visitors will find themselves with a plethora of choices, including more than 60 museums, exhibition spaces, and galleries on almost every corner. Festivals like The Reykjavík Arts Festival, Fringe Festival, The Literary Festival, and Children's Culture Festival also make their mark on the city's cultural platform. This wealth of institutions and festivals celebrate Icelandic culture and proudly displays the creative traditions of both famous international artists and locals.
Visitors can experience the history of Reykjavík in a lively and engaging way at the Reykjavík City Museum and Reykjavík Art Museum, Iceland's largest network of museums. A fun way to explore some of the Icelandic arts would be to download the Reykjavík Art Walk app and get acquainted with some of the many beautiful sculptures on display whilst taking a stroll around the city. History lovers can learn how the Vikings lived and about the making of a nation at the Settlement Exhibition and the National Museum of Iceland. Other museums worth mentioning are the Perlan Museum, the home to the largest nature exhibition in Iceland, the Museum of Design and Applied Art which introduces Icelandic design, and Árbær Open Air Museum, a collection of more than 20 buildings preserving Reykjavík's early history.
Reykjavík city is very proud to be a UNESCO city of literature, the first non-English speaking city to receive that honour. This is due to our rich heritage of ancient literature which has cultivated the city's strength in literature education, preservation, dissemination, and promotion. Visitors can experience some of our literary histories through the Reykjavík Culture Walks app, and if one is here during the Christmas period don't miss our famous "Jólabókaflóð" or the Christmas Book Flood, where locals visit the city's bookstores to buy the best books for Christmas presents.