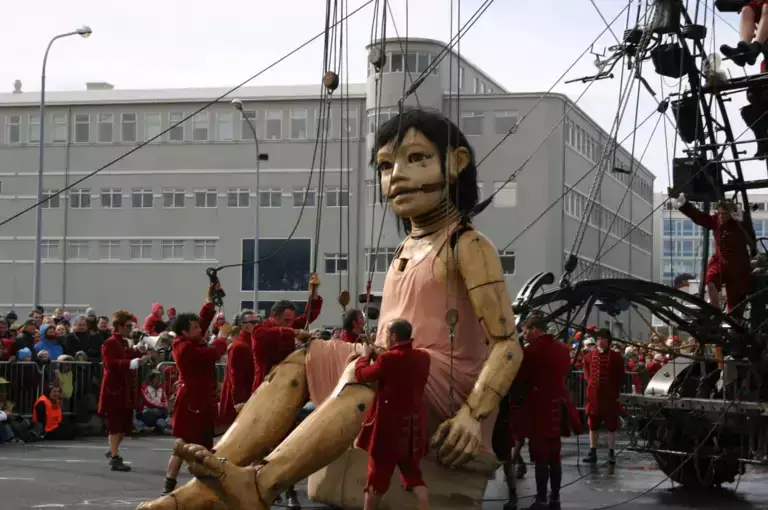 Reykjavík Arts Festival
Next time in June 2024
The Reykjavík Arts Festival is a biennial multidisciplinary festival with a particular focus on new commissions and the creative intersection of the arts.
To the widest possible audience, it presents exhibitions and performances of contemporary and classical works in major cultural venues and unconventional spaces throughout the city.
Since its inception in 1970, Reykjavík Arts Festival has invited hundreds of artists from all parts of the globe to perform or exhibit at the festival. Through this activity, the festival has helped to create a vast network of connections between national and international artists, been a catalyst for the creation of new works, and has been a major force in the development of cultural diversity in Iceland.
Reykjavík Arts Festival hosts outstanding artistic creations from all corners of the world while also nurturing a powerful and vibrant relationship with its audiences, widening the circle to include as many as possible so that they may enjoy the arts on their own terms.
Reykjavík Arts Festival aims to surprise, to be present and visible within the city as well as reach out to other parts of the country.
For more information please visit the Reykjavík Arts Festival website.