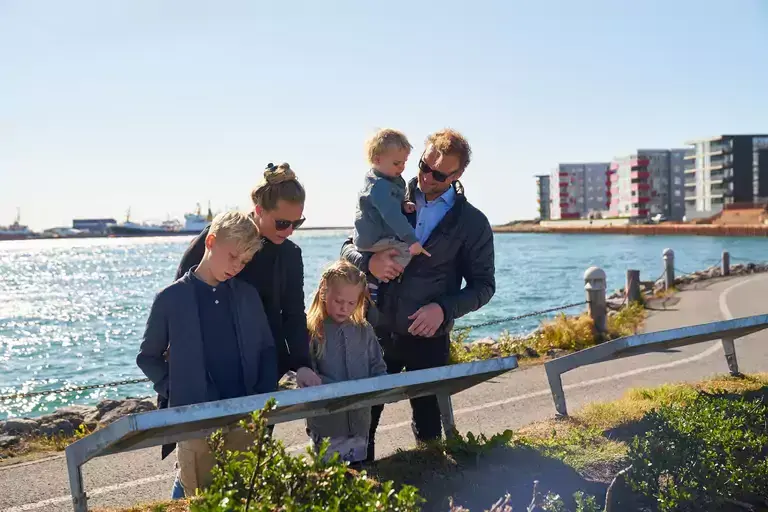 How to spend a day in Hafnarfjörður
· There is no better way to start your day than to soak in one of the three swimming pools situated in Hafnarfjörður. Swimming in naturally warm geothermal water is one of the "musts" of visiting Iceland!
· If you are not the swimming kind, a relaxing walk around the harbour area would be a good choice, heading for the small-boat marina and taking in the sights, sounds and smells. You can also be adventurous and take to the sea with the local sailing club.
· What about a little history before lunch? A trip to the Hafnarfjörður Museum is something you will never forget. The main museum building houses two exhibitions. One traces town history, while the other focuses on antique toys for children. The museum also has exhibitions at other sites, so if you are in the mood for more history, just ask the museum staff. Open daily from 11-17 in June, July and August and 11-17 on weekends during winter months.
· Already lunchtime? Everybody has to eat, and Hafnarfjörður has a great variety of restaurants. You can enjoy anything from a relaxing café atmosphere through quaint family restaurants to fast food. The town has plenty to offer and is waiting for you to taste it!
· Now is the time for an afternoon activity. One option is riding Icelandic horses at Íshestar, which has exciting tours that leave daily at 1400 and can suit both novice and experienced riders or throwing axes like a Viking at Berserkir axarkast.
· If you are fond of nature walks and have a car at your disposal, a trip to the Krýsuvík area would be a fine idea. The famed geothermal pools and colourful deposits there is only a 25-minute drive from Hafnarfjörður. Driving nearer the sea, you can view the cliffs of Krýsuvíkurbjarg, famous for their birdlife.
· Already craving an enormous slice of chocolate cake? Some great cafés and bakeries are to be found in the heart of Hafnarfjörður run by coffee enthusiasts. We can promise you a delicious cup of coffee and some tasty temptations on the side.
· The Hafnarborg Institute of Culture and Fine Arts presents an ambitious programme of art shows and musical events. The galleries stay open daily from 11-17, except Tuesdays.
· Hafnarfjörður is famous for its settlement of Hidden Folk. You could try to spot one of the hidden people yourself at Hellisgerði Park or take a guided Hidden Worlds tour. This tour starts every Tuesday and Friday in June, July and August at 14:30, other times by request.
· What is a more pleasant way to end a fantastic day than eating a delicious meal? Hafnarfjörður has a wide selection.
· Not tired yet? Take a look at what's going on in the local concert venue Bæjarbíó after dinner. The venue hosts a variety of concerts where popular Icelandic musicians take the stage.
There is a lot more to do in Hafnarfjörður. Don't be shy - just ask the staff at the Tourist Information Centre what might suit you best!