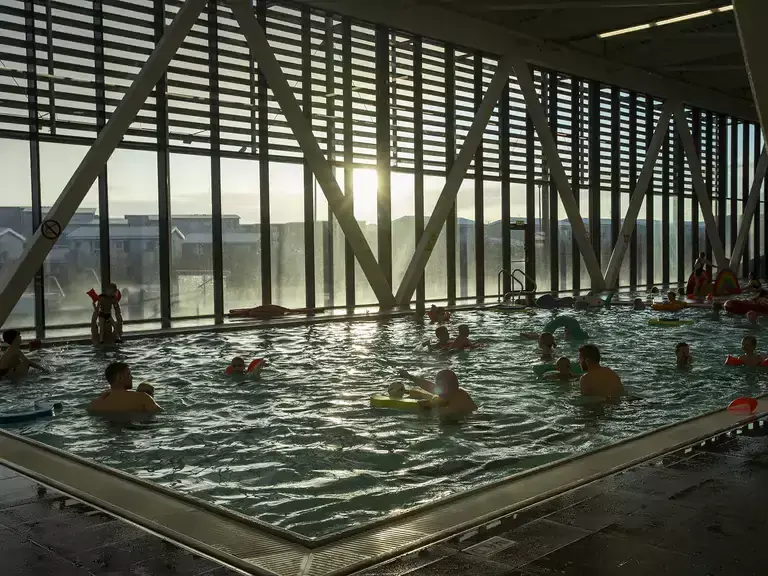 Swimming in Hafnarfjörður
With an endless supply of geothermal water, it's not surprising that swimming pools and hot tubs have become a quintessential part of Icelandic culture. All visitors to Iceland MUST try the famous warm-water pools. In Hafnarfjörður, like other parts of the country, pools are extraordinarily popular and well frequented. Neighbours congregate in the 'hot pots' (hot tubs), which are favoured meeting spots for discussing politics and current events.
All pools are heated with natural geothermal water, which is cooled down to a comfortable 26°C (79°F) (warmer in the 'hot pots'). Some of the pools have fitness centres for health-conscious visitors.
Hafnarfjörður is home to the three excellent pools you see below, so be sure to take a dip!