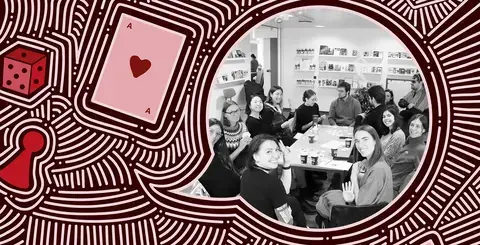 Chat and play in Icelandic
Tryggvagata 15, 101 Reykjavík
Borgarbókasafnið Grófinni
09, September 2023 - 16, December 2023 (see calendar for other dates)
Open from 11.30am - 1.30pm
Website https://borgarbokasafn.is/en/chat-and-play
General Admission See on official website
🌿 Join us for this free Icelandic practice meet-up and get to know other people who are learning too!
Those regular meet-ups are for anyone who wants to practice their Icelandic speaking skills in a friendly and relaxed environment.
We chat, play different word games, solve crosswords, and have fun together!
We have games for all levels and experienced teachers to help anybody in need or suggest new games to play so don't be afraid to join even if you just started learning Icelandic!
All welcome - also beginners 🌻 It's free and you don't need to register. Just show up!
Chat and play in Icelandic is a part of an event series Spjöllum með hreim (e. Let's chat with an accent) free Icelandic practice meet-ups with 4 different activities aimed at people with different interests and learning preferences.