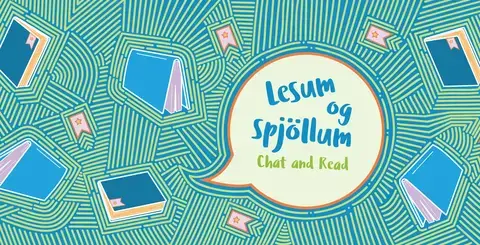 Chat and read in Icelandic
Tryggvagata 15, 101 Reykjavík
Borgarbókasafnið | Menningarhús Grófinni
15, April 2023 - 09, December 2023 (see calendar for other dates)
Open from 11.30am - 1.30pm
Website https://borgarbokasafn.is/en/event/literature/chat-and-read-icelandic-0
General Admission See on official website
Chat and Read in Icelandic is a part of an event series Spjöllum með hreim (e. Let's chat with an accent) free Icelandic practice meet-ups with 4 different activities aimed at people with different interests and learning preferences.
At Chat and Read in Icelandic, a brand new book club for people learning the language, we read together and meet once a month to discuss the content of the book, ask questions to our teacher, and chat about our impressions. This club is aimed at people with level B1-B2. The book we will start with is Árstíðir by Karítas Hrundar Pálsdóttir. We have plenty of copies available for those who would like to borrow them.
It's free and you don't need to register. Just show up!