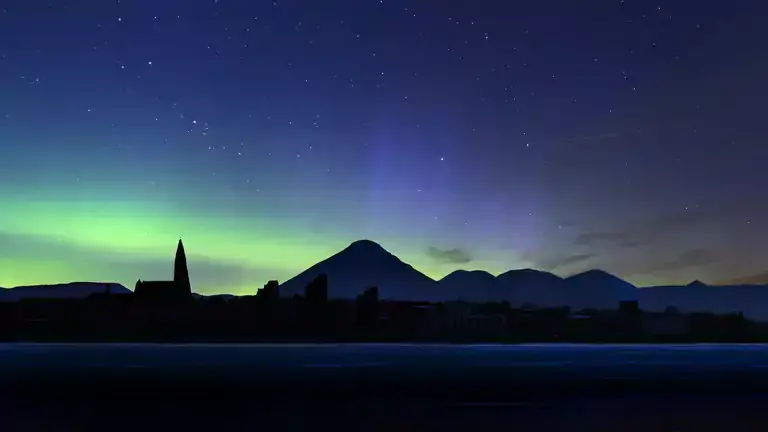 Reykjavík after Dark
Many of those who arrive in Reykjavík are taken by the sheer array of entertainment venues and bars, all of which offer their own unique insight into the capital's culture. The nightlife is centred in one place, downtown Reykjavík, where all venues are within easy walking distance. But the nightlife is not the only thing Reykjavík has to offer after dark as some shops and museums are open late on certain days of the week, and all swimming pools in Reykjavík are open during the evening. Furthermore, in recent years there's been an expansion in the entertainment section with karaoke, drag, burlesque, and comedy show becoming a weekly occurrence aiming for both local and foreign crowds. Theatres have also started subtitling shows once a week and Harpa concert hall has an annual event calendar that rivals other concert halls in bigger cities. A good way to start the evening would be to dine in one of the 200 restaurants which can be found in the capital area, before enjoying a night out of their choice.
Annual festivals like The Winter Lights Festival and Culture Night undeniably make their mark during the evening hours as locals and visitors come together in the city centre to enjoy the festivities.
Of course, the Northern lights have to be mentioned as they can be seen in the city on clear and crisp winter nights. They appear in a variety of colours and intensity, either twirling gently in shades of milky green or occasionally blazing in a wild and multi-coloured dance across the night sky. The quality of darkness is surprisingly high in many areas of Reykjavík, with beautiful secluded dark parks such as Reynisvatn Lake, Borgarholt Church Hill, Grótta Lighthouse, and Heiðmörk ensuring a great experience.