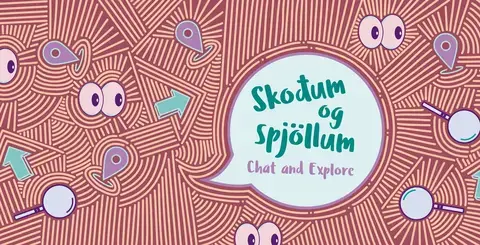 Chat and Explore in Icelandic
Tryggvagata 15, 101 Reykjavík
Borgarbókasafnið | Menningarhús Grófinni
22, April 2023 - 16, December 2023 (see calendar for other dates)
Open from 11.30am - 1.30pm
Website https://borgarbokasafn.is/en/event/talks-discussions/chat-and-explore-icelandic-0
General Admission See on official website
Chat and explore in Icelandic is a part of an event series Spjöllum með hreim (e. Let's chat with an accent) free Icelandic practice meet-ups with 4 different activities aimed at people with different interests and learning preferences.
Are you having a hard time learning while sitting still? You want to walk around and practice your Icelandic while discovering cool exhibitions and cultural landmarks of Reykjavik city? We meet once a month on the ground floor of the Reykjavik City Library Grófin (downtown), take a little field trip together and get to know our city a bit better. The guided tours are in Icelandic but there will be plenty of support for you to understand!
It's free and you don't need to register. Just show up!