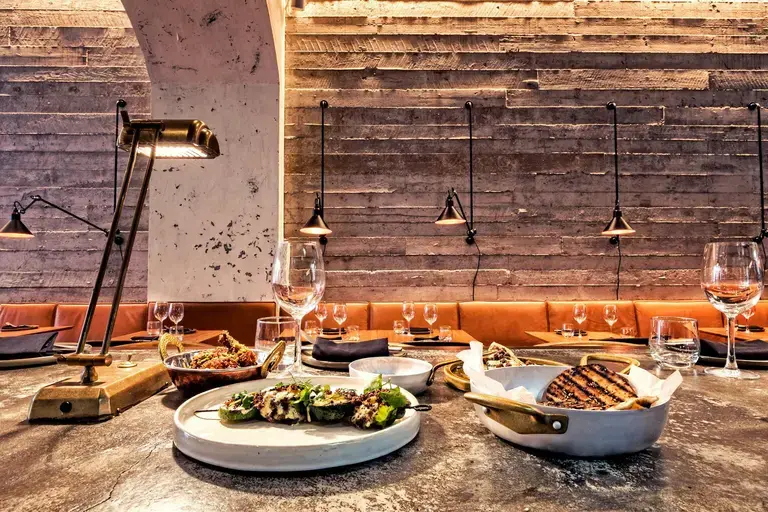 Sumac
Laugavegur 28, Reykjavík 101, 5379900
Opening Hours:
Tue - Sat: 5.30pm - 10.00pm
Website: www.sumac.is
Email: sumac@sumac.is
THE CONCEPT
Sumac:
Grows in clusters of small deep-red berries – then handpicked and lingered in the sun to dry. The bright fragrant spice brings clean astringency and citrus tang to the dish.
Menu:
Icelandic pristine seasonal ingredients subtly immersed in exotic spices – adding luscious and inspiring influences from Lebanon and Morocco. An eclectically seductive culinary affair brought to the Icelandic dining experience.
Bar:
Taking inspiration from Middle eastern countries, where flavours are fresh and exotic, making new and exciting cocktails for your enjoyment.
The wine list is made with a mixture of European , Moroccan and Lebanese wines to pair perfectly with our sensational food.
Kitchen:
Led by Chef and owner Thráinn Freyr Vigfússon and Chef Tómas Jóhannsson. Together they have created an Icelandic cuisine seduced by flavors and flair from the coastline of North Africa to Lebanon – yet with the quintessential Reykjavik mood.
Space:
Interior is inspired by the nostalgic atmosphere of the city of Beirut, Lebanon. Where muted colors and deteriorated texture of todays Beirut meets the finesse of elegance of the cities past, formerly nicknamed: Paris of the the East.
Opening Hours:
Tuesday to Thursday
Dinner: 5.30PM – 9PM
Drinks: 5.30PM – 11PM
Friday and Saturday
Dinner: 5.30PM – 10PM
Drinks: 5.30PM – 12AM
Sunday and Monday
Closed