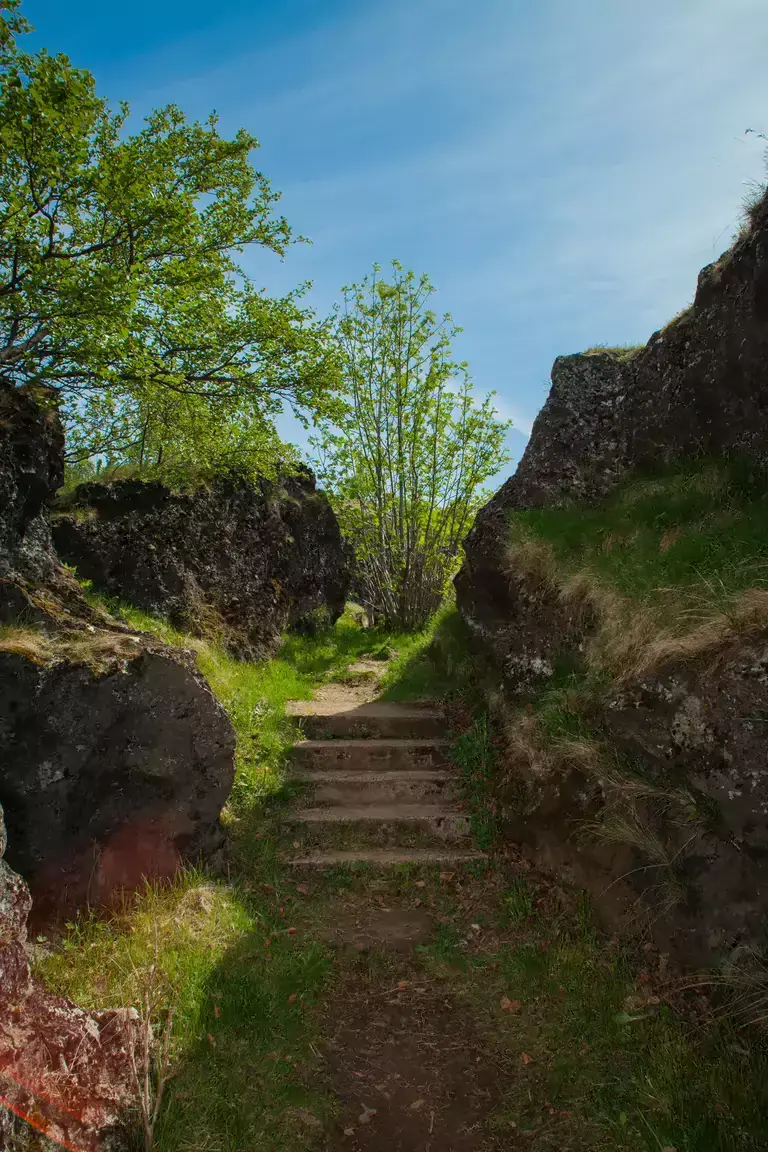 Hellisgerði
You might be surprised to learn that in addition to its 30,000 human residents, Hafnarfjörður is also home to many elves, dwarfs and other mystical beings, collectively called 'Hidden Folk'. Local folklore has it that you can visit these supernatural beings in Hellisgerði an enchanting park located close to the town centre.
Hellisgerði is an enchanting and enchanted garden tucked away on a quiet street near the town centre. With intriguing lava formations blanketed in moss, it's easy to imagine where the elves make their homes. The first plantings were in 1924 and since then, several unusual tree types have also been planted in the garden. The garden is named for small caves seen in the torturous lava in the central part of the garden.
You could try to spot one of the hidden people yourself at Hellisgerði Park or take a guided Hidden World Walk. From Hellisgerði it's an easy stroll to Víðistaðatún Park, which features a variety of outdoor sculptures by artists from all over the world.