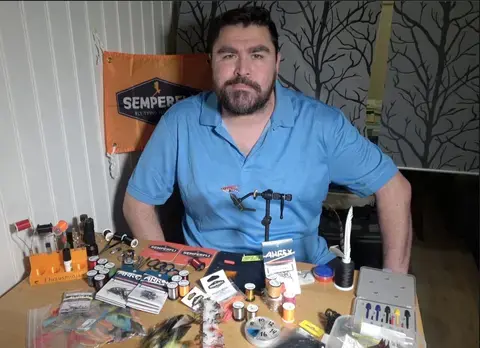 Fly Swatting Workshop
Úlfarsbraut 124, 113 Reykjavík
Borgarbókasafnið Úlfarsárdal
26, January 2023
Open from 6.00pm - 10.00pm
Website https://borgarbokasafn.is/vidburdir/fraedsla/fluguhnytingarnamskeid-fyrir-byrjendur
General Admission See on official website
🐟 In collaboration with the fly swatter, fly fisherman and child of nature Ívar Örn Hauksson, the Reykjavík City Library in Úlfarsárdalur is offering a beginner's workshop in fly swatting.
🐟 The workshop will cover the basics of fly swatting, e.g. materials, hooks and tools in an informative, fun and constructive way. Guests will swat 1-2 flies with Ívar's guidance.
🐟 Included in the workshop are all tools and materials for the flies that will be swatted, as well as instruction and guidance. However, participants are free to bring their own tools and materials.
🐟 The workshop is free of charge.
❗️ PLEASE NOTE: Limited number of seats available! Registration is required and is done on the event's website: https://borgarbokasafn.is/en/event/learning/fly-swatting-workshop
ℹ️ Further information:
Stella Sif Jónsdóttir, Specialist | Events and educational programs
stella.sif.jonsdottir@reykjavik.is