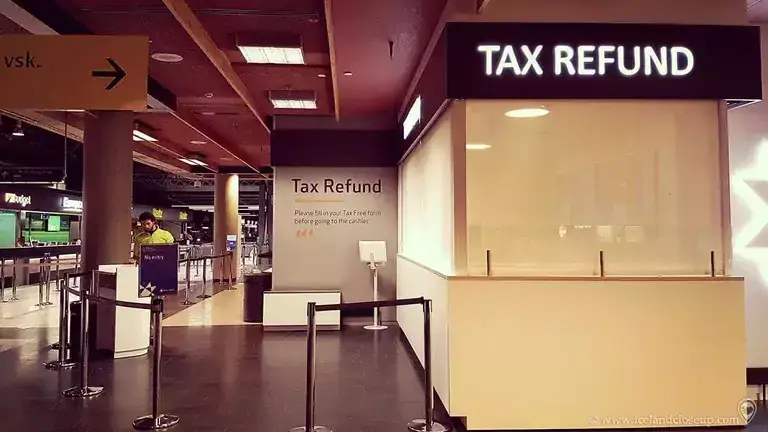 Tax refund
Tax-free shopping in Iceland is definitely worth considering if you are planning a visit to this amazing country. It's a great way to stretch your budget and make sure you get gifts for everyone!
You can claim your VAT refund at Arion Bank at Keflavík airport, which is located in the arrival hall opposite the car rentals. Passengers must reclaim their VAT before checking in their luggage. Tax-free service is available at the currency exchange counter when the tax-free counter is closed.
Rules for VAT refunds
Value-added tax (VAT) may be refunded to persons permanently resident outside Iceland for goods purchased in Iceland provided that the conditions of Regulation No. 1188/2014 are met.
Refunds are conditional on the purchaser being permanently resident outside Iceland. As proof of permanent residence outside Iceland, the purchaser must present a passport or other ID clearly verifying permanent residence in another country. Foreigners with permanent residence in Iceland are not entitled to VAT refunds.
To be eligible for a refund, all of the following conditions must be met:
1. The purchaser must bring the goods out of the country within three months of the purchase.
2. The purchase price of the goods, including VAT, must be at least ISK 6,000.
3. On departure, the goods must be presented together with the requisite documentation.
VAT may be refunded on goods on the same receipt if their total purchase price is ISK 6,000 or more, including VAT, even if one or more single items do not reach the minimum amount.
On departure from Iceland through Keflavik Airport, the purchaser must present the goods together with the completed Tax-Free form and receipt to the tax refund service provider, which will carry out the refund provided that the conditions set out in the Regulation are met in other respects.
For more information please contact Arion Bank at the airport