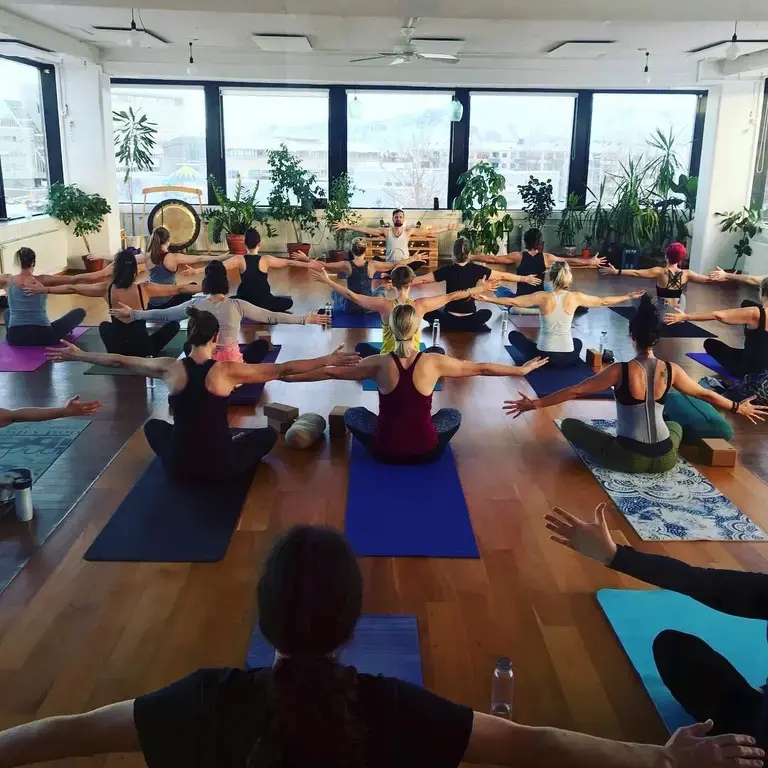 Yoga shala
Skeifan 7, Reykjavík 108, 5530203
Website: www.yogashala.is/
Email: yoga@yogashala.is
The yoga center Yoga Shala Reykjavík was founded in 2005 by Ingibjörg Stefánsdóttir, a yoga teacher, singer and actress.
The aim is to offer professional teaching, a rewarding atmosphere in a beautiful warm environment.
Yoga Shala offers a variety of classes.
Teachers at Yoga Shala have many years of experience as yoga practitioners and the teachers have a good education behind them. Foreign visiting teachers come to visit very regularly. Some hold shorter courses, others are permanent teachers for longer periods.
Check our timetable to see when the classes are on