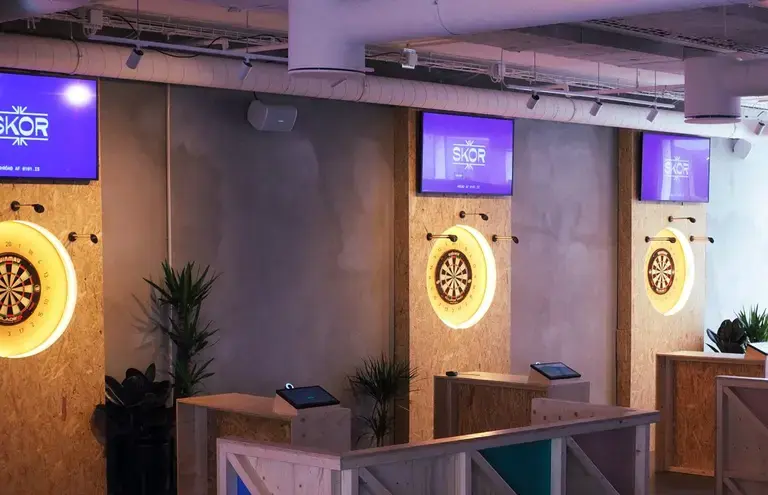 SKOR
Hafnarstræti 5, Reykjavík 101, 571-9910
Opening Hours:
Mon - Thu: 12.00pm - 10.00pm
Fri - Sat: 12.00pm - 11.30pm
Sun: 4.00pm - 10.00pm
Website: https://skorbar.is/
Email: skorbar@skorbar.is
LIKE BOWLING, EXCEPT DARTS.
Monitor controls the gameplay.
Easier, more accessible and more fun to play than regular darts.
Each booth covers 2-12 people.
All the games are designed for everyone to play no matter the level of experience. We have known dart games and original ones created by us.