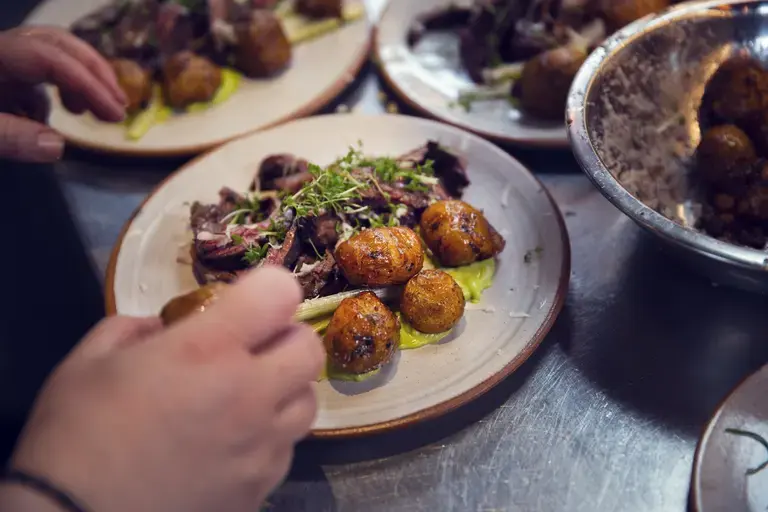 Skál!
Laugavegur 107, Reykjavík 105, 5196515
Opening Hours:
Mon - Sun: 11.30am - 10.00pm
Website: www.skalrvk.com
Email: skalrvk@gmail.com
SKÁL is located in Iceland's first food hall at Hlemmur, The place is run by three friends chef Gísli Matt, Björn Steinar and Gísli Grímsson that shared the vision to open a fairly priced bar with both food and drinks of great quality. Skál is featured in the 2019 Michelin guide and was rewarded a Michelin Bib gourmand 2019. Natural wines, local craft beers and cocktails from foraged herbs as well as high-quality foods under nordic influences. Both smaller and bigger plates are made with Icelandic produce that are perfect for sharing - COME TO HLEMMUR FOOD HALL AND ENJOY!