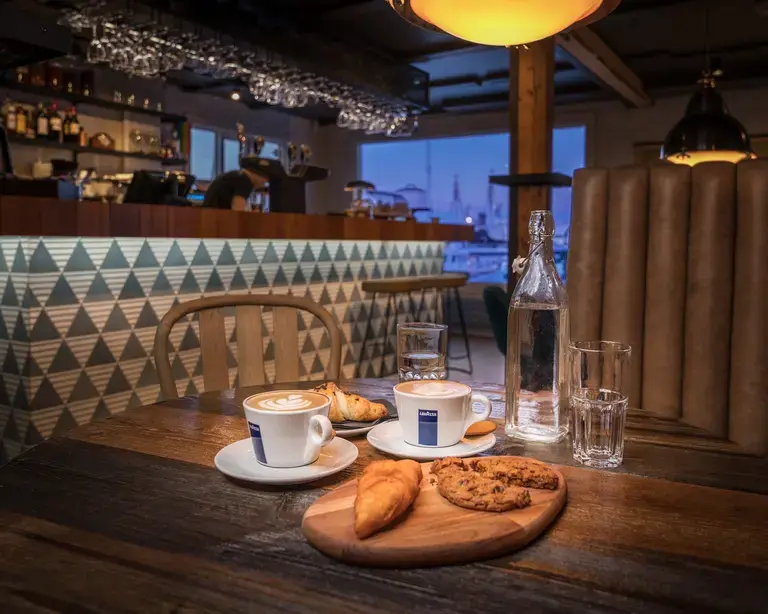 Reykjavík Röst
Geirsgata 5, Reykjavík 101, 552 7777
Opening Hours:
Mon - Sun: 9.00am - 6.00pm
Website: www.reykjavikrost.is
Email: info@reykjavikrost.is
Reykjavík Röst is a coffee house/bar by the Old Harbour in Reykjavík and was opened in the summer of 2017. We pride ourselves on our quality coffee and homemade grilled sandwiches on sourdough bread. We also have vegan options; the soup is always vegan as is one of our sandwiches.
Did we mention the hot chocolate yet? Real chocolate melted with steamed milk + whipped cream and some cocoa & cinnamon powder. Yes, we are a bit proud of that one as well…
Four different beers on tap, full bar, bar snacks and platters in the evening and an amazing harbour view.
We look forward to seeing you.