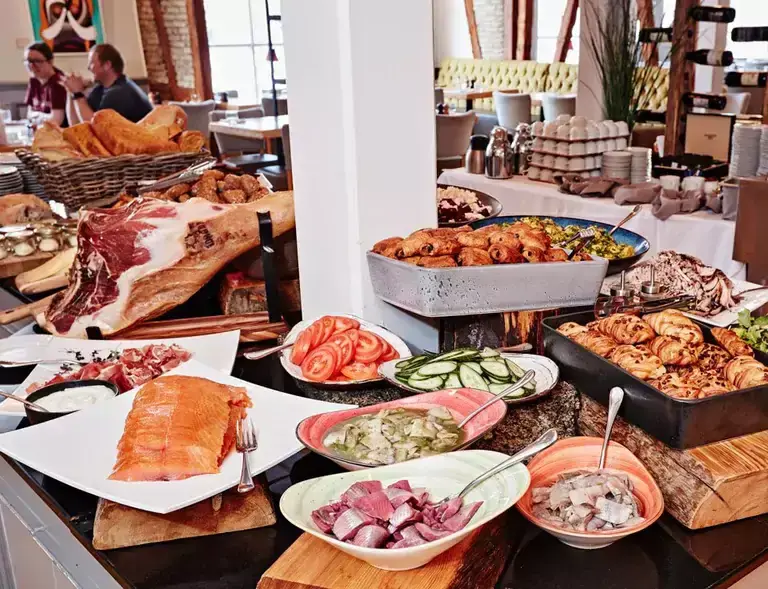 Restaurant Reykjavík
Vesturás 2, Reykjavík 110, 5523030
Opening Hours:
Fri: 6.00pm - 10.00pm
Sat: 11.30am - 10.00pm
Sun: 11.30am - 3.00pm
Website: www.restaurantreykjavik.is/?lang=en
Email: restaurant@restaurantreykjavik.is
Our chefs use the best and freshest ingredients that Icelandic nature has to offer. Traditional Icelandic dishes with a new and exciting twist.
On sunny summer days, it is ideal to have lunch on our new glorious sun deck.
Restaurant Reykjavík offers every Saturday and Sunday a varied brunch menu, ideal for family gatherings or a relaxing day.
The house has six beautifully decorated halls, large and small, for from 15 up to 200 people. We meet all occasions with a suitable hall and the right type of restaurant. Great facilities and location, and last but not least professional service.