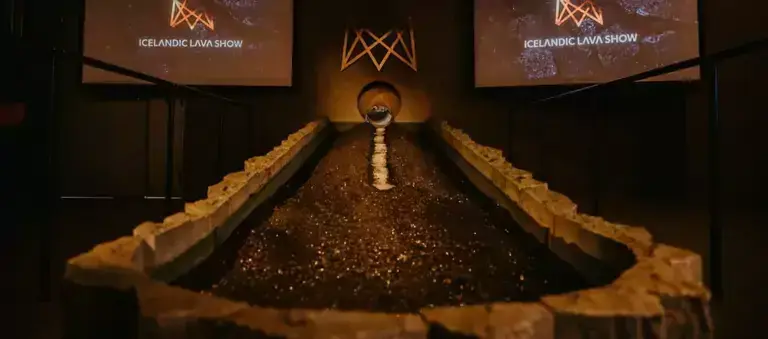 Lava Show
Fiskislóð 73, Reykjavík 101, +(354) 553 0005
Opening Hours:
Mon - Sun: 11.00am - 9.00pm
Website: https://icelandiclavashow.com/
Email: info@lavashow.com
LAVA SHOW recreates a volcanic eruption by superheating real lava and pouring it into a showroom full of people.
LAVA SHOW is the only live lava show in the world, a highly engaging experience that has received multiple awards for entertainment and innovation.
Don't miss this unique opportunity to get up close to real molten lava, see it flowing, hear it sizzling, and feel the incredible heat that emanates from it.
You can experience LAVA SHOW in one of our two locations:
In the centre of Reykjavík City, in the Grandi Harbour District, only a few minutes walk from downtown Reykjavik.
And also the charming town of Vík is surrounded by dormant volcanoes, glaciers, and black sand beaches.