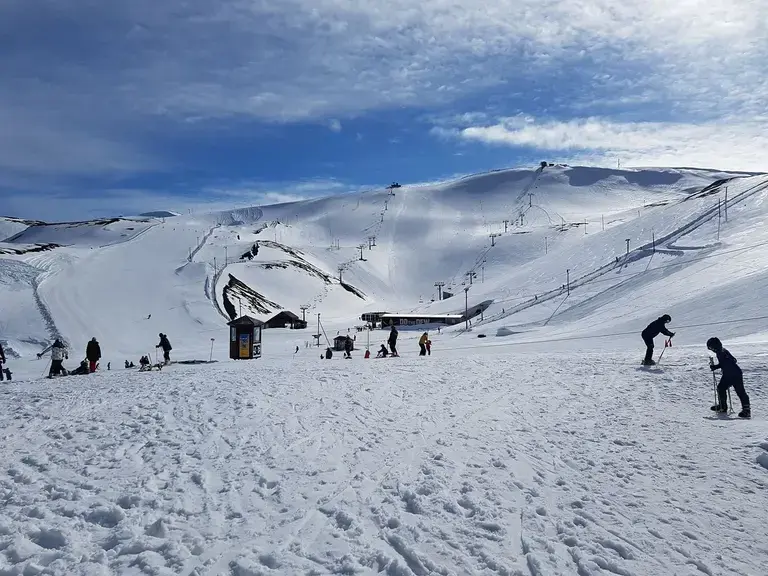 Bláfjöll ski resort
Skíðaskáli Hrannar, Reykjavík 162, 5303000
Opening Hours:
Mon - Wed: 2.00pm - 7.00pm
Thu - Fri: 2.00pm - 4.00pm
Sat - Sun: 10.00am - 5.00pm
Website: www.skidasvaedi.is
Email: skidi@skidasvaedi.is
The ski areas of Bláfjöll and Skálafell are both only 25 minutes away from the city. Bláfjöll is southwest of the city and Skálafell is east of the city. Both areas have great ski slopes for downhill skiing and snowboarding and tracks for cross-country skiing. There is no need to order ski equipment in advance. It is not known exactly when we can open the ski areas, it depends a lot on if there is enough snow in the mountain. In recent years has it been able to open a few days in December but almost certainly from the beginning of January.
Bláfjöll has 14 lifts. Skálafell has 4 lifts.
Skálafell is only open during weekends from the beginning of February to the middle of April.
For more information about Bláfjöll and Skálafell please call 530-3000 or email us at skidi@skidasvaedi.is.
Please note that opening hours are subject to change due to weather and snow conditions.
Ski School
We have operated a ski school(ages 5-12 years old) here in the Bláfjöll Ski Resort for several years and it has performed very well. He is, however, only on weekends and costs kr. 9,000 for each person and kr. 1,000 discount is granted for siblings. It takes 3,5 hours and lunch is included. It is also possible to order private lessons both on weekends and weekdays with notice. It costs per hour kr. 10.000 for 18 and older and 9.000 for 17 and younger. Daypass included. for one, kr. 18.000 for two 18 and older and kr. 16.000 for two 17 and younger. Daypass included. And kr. 24.000 for three 18 and older and kr. 21.000 for three 17 and younger. Daypass included. We also offer group lessons. You can book lessons by sending an e-mail to skolinn@skidasvaedi.is