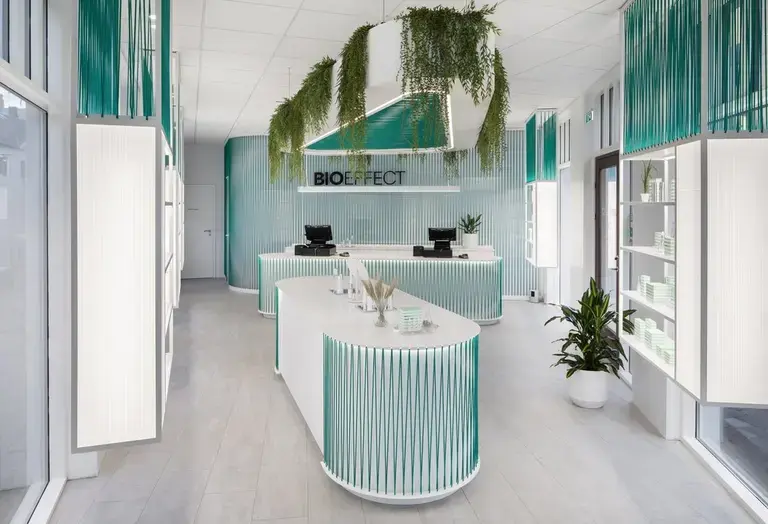 BIOEFFECT
Hafnarstræti 19, Reykjavík 101, 8377112
Opening Hours:
Mon - Fri: 11.30am - 5.30pm
Sat: 12.00pm - 6.00pm
Website: https://bioeffect.is/
Email: info@bioeffectverslun.is
BIOEFFECT – the key to healthy, dense and youtful skin.
BIOEFFECT was founded by three Icelandic scientists when they discovered, after over a decade of research, a way to bioengineer a plant-based human replica of EGF (Epidermal Growth Factor) in barley plants. EGF is one of the most important growth factors for skin, helping to boost production of collagen and elastin to maintain healthy, dense and youthful skin.
The award-winning EGF SERUM is a revolutionary age-defying serum, that significantly reduces the appearance of fine lines and wrinkles, increases skin thickness and density and restores your skin's youthful radiance.
We welcome you to visit our flagship store and turn back the time for your skin.