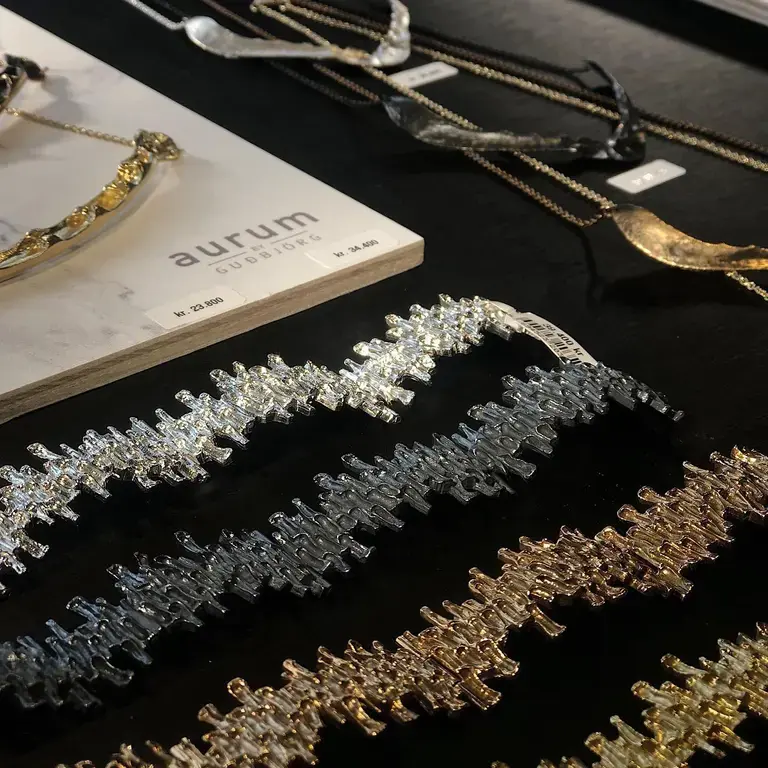 Aurum
Bankastræti 4, Reykjavík 101, 551 2770
Opening Hours:
Mon - Fri: 10.00am - 6.00pm
Sat: 11.00am - 4.00pm
Website: www.aurum.is
Email: info@aurum.is
Established in 1999, we are Iceland's leading jewelry brand and take pride in creating truly unique jewelry designs inspired by Icelandic nature, which have gained worldwide acclaim from such authorities as Condé Nast Traveler, Timeout, Vogue, and Town & Country.
Aurum's jewelry pieces are notable for their fine detail and delicate nuances that give them a feminine touch.
We are also highly regarded for our sustainable business practices.