Rentals
If you prefer to set your own pace, rather than travel by public transport, coaches or on organised sightseeing tours, there are plenty of options for exploring Reykjavik on your own with a number of car rental companies in Reykjavík offering all car types and sizes.
Another fun way of exploring Reykjavík is by renting a scooter, a bike or a Segway!
Below is a compilation of car rentals in Iceland.
Car Rentals
Átak Car Rental



Átak have been in the car rental business since 1979 and know the roads of Iceland exceptionally well. Through their long experience, they have learned that a primary concern of visitors to Iceland is to rent safe and reliable cars. To provide their customers with complete satisfaction, they go the extra mile in offering outstanding service. Átak are competitively priced and conveniently located at Keflavik International Airport and in Reykjavik. Also, they have service contacts all around the country.
www.atak.is
Atours



A-Tours is your local Icelandic car rental. They have a long and successful history in the car rental business in Iceland. They provide their clients with personal and high-quality service. A-Tours can arrange a rental car for you, whether it is for your self-drive tour in Iceland or your business trip in Reykjavik.
www.atours.is
Avis



It's been more than 60 years since Warren E. Avis made the foundations of the world renowned car rental, which Avis is today. He was the first one to see the need and possibilities of connecting together car rental and flight trips of businessmen. His vision became a reality when the first rental location was opened in the Detroit flight terminal in 1946. Since then, this little location has grown into 4.400 rental locations in over 160 countries.
www.avis.is
Budget



Budget Iceland car rental has rental cars to suit all needs at the cheapest rates possible. Whether you are looking at a short business trip, a family holiday or a weekend get a way you'll find the right car at the right cost with Budget car rental.
www.budget.is
Cars Reykjavík



Cars Reykjavík are happy to assist you because they know that a happy traveler is a repeat customer and a repeat customer is a customer for life! Every staff member is an avid traveler and many have made many of the same trips through Iceland that our customers plan every day.
www.carsreykjavik.is
Europcar



Europcar is the largest car rental operator in Iceland located at all major airports throughout the country. The largest rental station is in Reykjavík and they are an Authorized Terminal Operator at Keflavik International Airport. Their staff is more than ready to be at your service and to help make your visit to Iceland as pleasurable and memorable as possible.
www.europcar.is
FairCar Iceland



FairCar operate from their Keflavik office in Reykjanesbær located in the vicinity of Keflavik International Airport. Offering pickup and dropoff at the airport & in Keflavik and also dropoff in the Greater Reykjavik Area.
www.faircar.is
Geysir Car Rental



Geysir Car Rental are first and foremost enthusiastic about cars. They keep the quality and experience of low-cost car rental at a level others don't reach, and they do this by offering a range and service they know will satisfy all your needs. Geysir Car Rental offers a wide fleet of new and well maintaned American, European and Asian cars that meet all the requirements of motoring conditions in Iceland.
www.geysir.is
Hasso Car Rental



Just let them know what your plan is and they will gladly help you to make your trip in Iceland unforgettable.
www.hasso.is
Hertz Car Rental



Hertz Iceland is one of the largest car rentals in Iceland. Hertz has adopted a policy focusing on minimizing any negative environmental impact of its operations and is constantly seeking ways to reduce any possible direct or indirect environmental impact of its operations.
www.hertz.is
Icelimo Luxery Travel



Icelimo Luxury Travel is your host in Iceland, presenting the ultimate Icelandic experience to provide you with the best things that Iceland has to offer. You can choose from their wide selection of activities and transportation options for your visit to Iceland. They can also provide you with a custom perfect tailor made itinerary to make your stay in Iceland exactly as you are expecting. They also provide destination management services, from planning and transportation to accommodation.
www.luxurytravel.is
Ice Rental Cars



Ice Rental Cars are a small family owned car rental in Iceland. Their main goal is to provide an excellent and personal service to all their clients. They offer pickup and dropoff both in Keflavik Airport and in Reykjavik city. They also rent all camping equipment.
www.icerentalcars.is
Islandiacar



ISLANDIACAR is a local car rental company that emerged from the enthusiasm and conviction of Miguel, a young enterprising man from Bilbao who one day decided to move to Reykjavík. They know that renting a car in Iceland is not cheap and that's why their cars are not all brand new and so they can offer a competitive price.
www.islandiacar.com
Land Rover Car Rental Iceland



Land Rover Car Rental Iceland is a family owned company that specializes in renting out Land Rover cars.
www.ice-rovers.com
Lava Auto



LAVA Auto offers cars in variable size categories at bargain prices to suit all your possible needs during your stay in Iceland. They are extremely competitive and strive to make your stay the most memorable.
www.lavaauto.is
Lotus Car Rental Iceland



Lotus Car Rental Iceland is the premier car rental agency providing a comfortable journey throughout Iceland. They take pride in providing quality cars at an affordable price.
www.lotuscarrental.is
Nordic Car Rental



Nordic Car Rental is a small family owned car rental in Iceland. Their main goal is to provide high-quality service to their clients for a better price. It really doesn´t matter if you are going to enjoy the Reykjavík area or explore the nature around the country, the best way is by car.
www.icelandcarrentals.is
Orange Car Rental



Orange Car Rental are a small independent family owned company and operated by team of car enthusiasts, that grew up in the car rental-sales business. They have over 35 years of experience under their belt, offering a broad range of professional Car Rental - Car Hire services.
www.orangecarrental.is
Procar



Procar is Iceland's car rental expert. Their headquarters are in the heart of Reykjavik, and they also have a rental desk at Keflavik international airport as well as Reykjavik airport. You can choose from their large fleet of quality and luxury cars; Subaru and Mercedes for the city, and 4 wheel drive jeeps and Range Rovers for the more challenging terrain.
www.procar.is
Reykjavík Auto



Reykjavík Auto have been providing customers from all over the world with superb service, amazing offers and quality vehicles. They don't believe in soulless algorithms. They have an entire locally based support staff to answer any of your questions, at any time of the day.
www.reykjavikauto.com
Reykjavík Rent a Car



Reykjavik rent a car is a car rental service in Iceland offering a wide range of both high-performance premium cars and environmentally-friendly Smart cars. Their main concern is simplicity in booking a car and giving clear and detailed information on their wide range of rental cars.
www.reykjavikrentacar.is
Sadcars



Sadcars are the cheapest Iceland car rental offering good solid cars at the lowest possible prices from Keflavik International Airport and Reykjavik downtown. Their rental cars have experience but are very well maintained.
www.sadcars.is
Saga Car Rental



Saga car rental welcomes you to Iceland, the land of fire and ice, culture and saga. They offer you a car suitable for your needs. Whether its a small and economical car or a large car for groups or mountain trips you can find it there.
www.sagacarrental.is
Sixt Car Rental


SIXT is an international car rental company offering quality cars to customers in over a hundred countries. SIXT offers a wide range of vehicles from small economy cars to large family saloon cars, 4x4 and vans.
www.sixt.is
Thrifty Car Rental



Thrifty Car Rental Iceland is a leading car rental company in Iceland which offers a large fleet of a wide range of rental cars at the best possible rates. Thrifty quality fleet includes 4x4, jeeps, 4WD, SUV, minibusses, small and medium-sized passenger cars from Ford, Mazda, Citroën and Volvo.
www.thrifty.is
Viking Car Rental



Viking Car Rental is an Icelandic car rental that will fulfill your needs for a rental car in Iceland. Experience complete freedom by driving a good car around the land of ice and fire. They offer you the chance to rent 4x4 vehicles suitable for Iceland's rugged Highland interior. They also offer compact cars, family cars, motor homes and campers.
www.vikingcarrental.is
Campers
Campers Reykjavík
At their Camper & Motorhome Rental, Campers does things differently. Campers Reykjavik don't want to just meet your expectations, they want to exceed them. They have an in-depth knowledge of Iceland and they will advise you on what Camper or Motor home will best suit your travel plans.
www.campersreykjavik.com
Go Campers



Go Campers offers a great selection of quality campers at the lowest cost. They are travellers like you and they believe that exploring Iceland's beautiful nature doesn't have to be expensive. No matter what kind of camper you need they have the solution for you.
www.gocampers.is
Happy Campers



Happy Campers are the largest mini-camper van rental in Iceland. Their camper vans are simple, designed for efficiency, environmentally friendly, professionally made, and easy to operate in every way. The Happy Campers family is passionate about traveling, the outdoors, and everything related to Iceland, so they will do everything to ensure that your trip will be extraordinary.
www.happycampers.is
Iceland Mini Campers



Iceland Mini Campers offers a selection of fully equipped camper vans, which afford visitors total freedom to travel around Iceland.
www.icelandminicampers.is
JS Camper Rental



JS campers has been in business since 1993. Currently they have 30 4X4 pickup with campers for rent. They are a family run business with an emphasis on personal service.
www.js.is
MK Car Rental


In business since 1991, MK Car Rental is the 4X4 specialist of choice for camping in Iceland. They provide you with 24/7 personal service and one of the world's most popular 4X4 trucks, Mitsubishi L200 Camper, equipped with fridge, stove, heating and sleeping facilities for up to 3 adults.
www.mkcarrental.is
Trip Campers
Trip Campers is a company which gives you the unique opportunity to rent comfortable and efficient camper vans to travel all around Iceland. Their aim at TripCampers is to make it possible for you to visit Iceland without worrying about the typical time constraints and any other hassle connected with package tours.
Bike Rentals
Bike Rental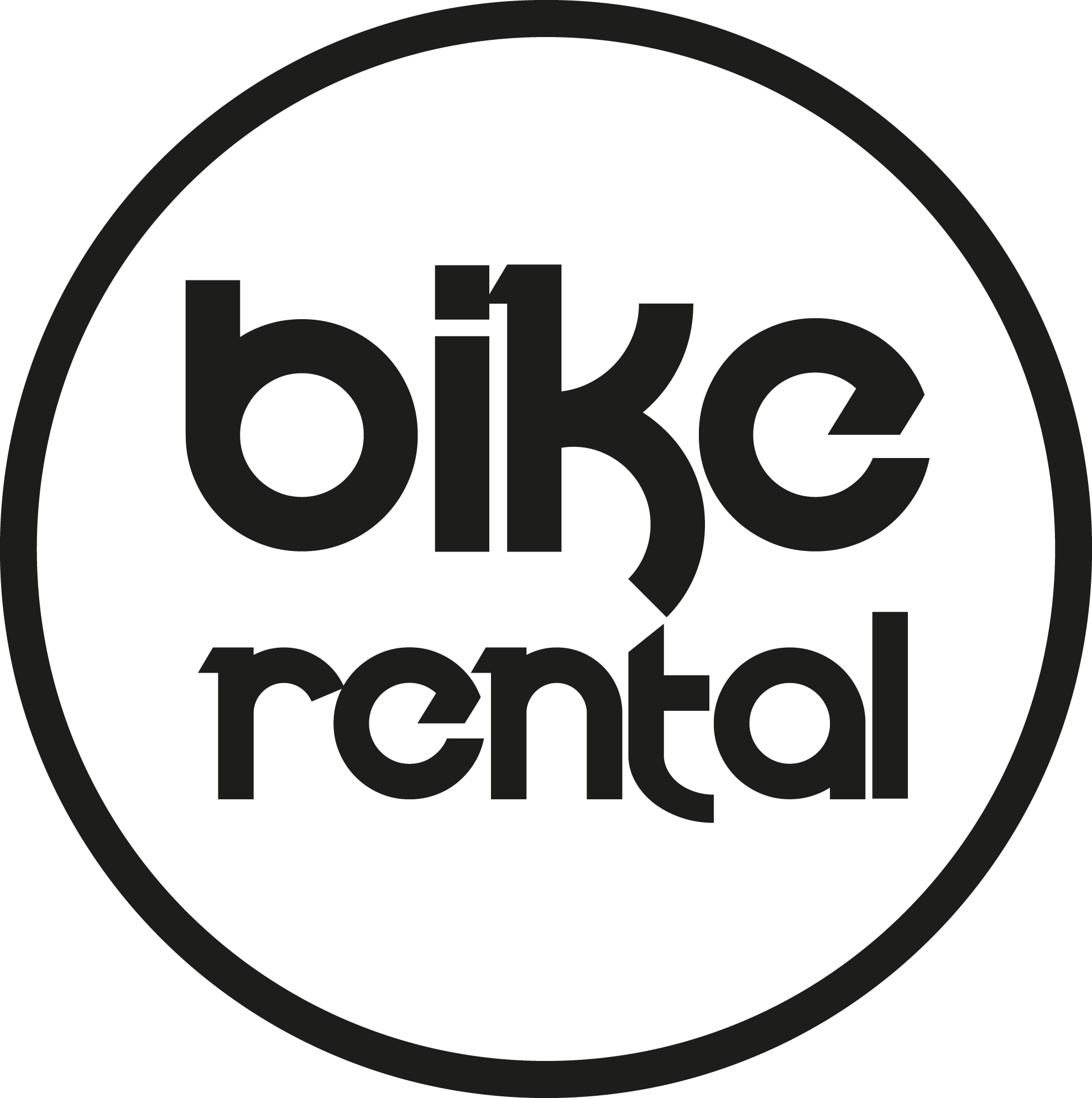 Bike rental company offering fat bikes, touring bikes, hardtails and racers for rent.
Bike Company



Bike Company rents high-quality bikes at 2 locations in Reykjavík. The bikes are brand new Trek 3700 and Trek 4300 for both sexes in various sizes. They also specialize in touring bikes and offering assistance to those interested in cycling through the highlands or around the country.
www.bikecompany.is

Reykjavík Bike Tours (Summer)



Need a bicycle in Reykjavik? Reykjavík Bike Tours carry a wide range of bicycles for rent to suit your bicycle needs.
www.icelandbike.com
Various Rentals
Gangleri Outfitters



Gangleri Outfitters sell and rent outdoor equipment!
www.outfitters.is
Iceland Camping Equipment



Iceland Camping Equipment is located in the heart of Reykjavík. They rent out all the equipment you may need for your Icelandic camping trip. You can find tents, sleeping bags, gas stoves, hiking GPS, portable WiFi hotspots and much more.
www.iceland-camping-equipment.com
Isak 4x4 Rental



If you are adventurous and like to travel on your own Isak 4x4 Rental can help you. With their modified 4x4 Land Rover Defenders they offer you the chance to visit some of Iceland's most hidden treasures. You have the chance to go off the main road towards the interior of Iceland which is not accessible with normal cars.
www.isak.is
Rent a Rod Reykjavik (Summer)



Rent a rod in the old Reykjavik harbor and try fishing in the heart of Reykjavik! You get a beautiful look at the life on the old harbor, spectacular view of the Harpa music hall and good chance to catch some good fish.
www.rentarod.is
Reykjavík Segway Tours (Summer)



Offering Segway tours and rental. Glide effortlessly along Reykjavik's beautiful coastline on a Segway with one of their enthusiastic professional tourist guides accredited by the Iceland Tourism Board.
www.reykjaviksegwaytours.com