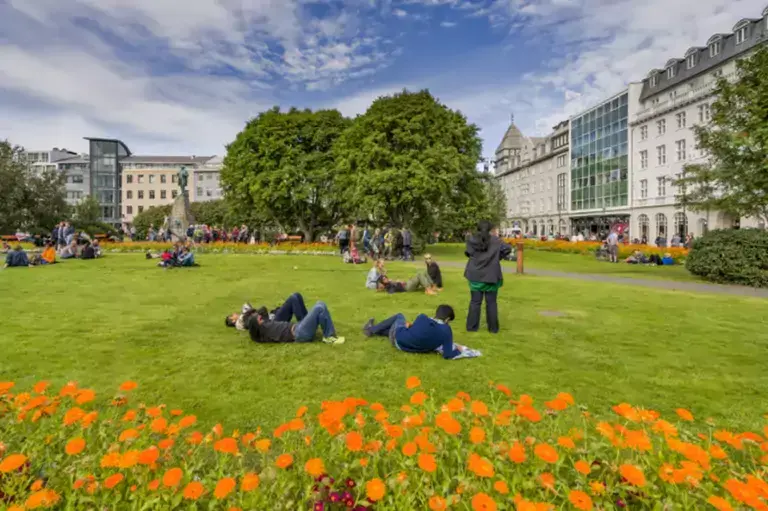 July 6, 2022
Reykjavík's best outdoor spaces in Lonely Planet
Although Reykjavík is the capital city there is no shortage of green areas where one can get in touch with nature.
t's easy to do: land in Reykjavík, hop in your adventure vehicle and head directly into Iceland's potpourri of unreal landscapes. It's a country made for tranquil rural escapes – meaning that too often, a lengthy stay in the capital is left off the itinerary.
Well, that's a mistake. Not only is the Greater Reykjavík region and the city itself home to some of Iceland's biggest attractions, from shopping on the boutique-draped Laugavegur to taking a dip in the steamy Blue Lagoon, it also has some of the country's most memorable outdoor spaces.
Within Reykjavík's parks and outdoor areas, you can witness (and often join in on) the spectrum of activity, whether it's a quiet day in a green space or taking a dip in one of the country's famed pools. This is a country that loves the outdoors, and two-thirds of its population lives in the capital, so there's clearly enough outdoorsy allure to keep its staunchest residents happy – and in turn, wow visitors both new and seasoned.