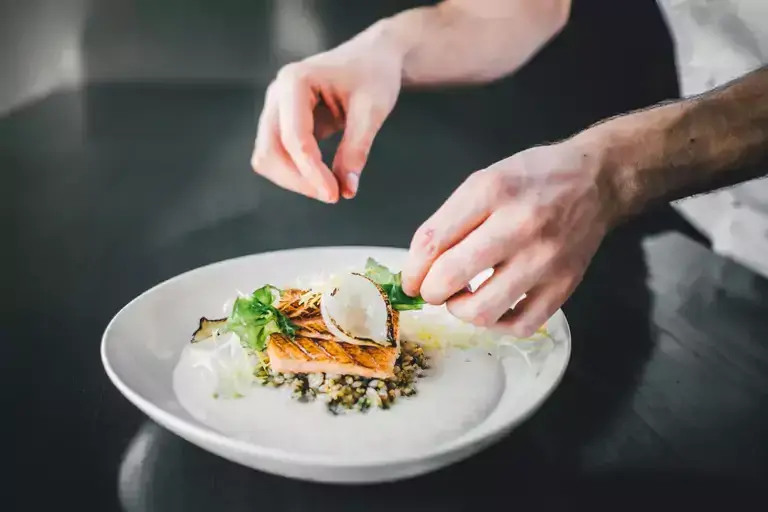 January 24, 2023
Food map with some of Reykjavík's best restaurants!
Food bloggers Anders Husa and Kaitlin Orr chart a course for some of Reykjavik's best food & drink.
Reykjavik may be a small city, but it is a growing culinary destination! Anders Husa and Kaitlin Orr are international food, travel, and influential restaurant bloggers based in Copenhagen, Denmark. They recently stopped in Reykjavík for a gastronomical tour of the city and shared some of their favourites.
Anders & Kaitlin's interactive map highlights just a few of the many fantastic places to eat and drink in Reykjavík. Follow their path and take a bite out of the Reykjavík food scene. Bon appétit—or as we say here in Iceland, "Gjörðu svo vel!"
The capital of Iceland is a small city with a mighty food scene. Reykjavík is home to approximately 130,000 people, but given its position halfway between the US and Europe, it's an extremely popular tourist destination. Whether you have a quick layover in Iceland and are looking for some good places to eat, or you're on an adventure exploring the island's volcanoes, lagoons, glaciers, and hot springs, we've got your food itinerary covered!