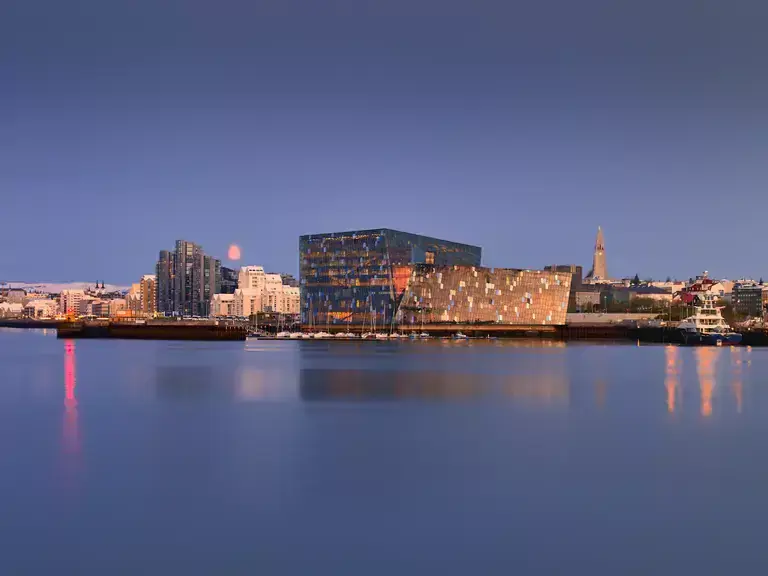 May 15, 2023
Council of Europe Summit 16 - 17 of May
Hundreds of people are working hard in Harpa to get everything ready for the summit of the Council of Europe, which starts tomorrow.
The executive director of the meeting says that the preparatory work is going well and that great ambition is being put into the work. The event will be awe-inspiring and a credit to Iceland. The Ministry of Foreign Affairs has led the preparatory work in Harpa for the Leaders' Summit, which begins tomorrow and lasts until Wednesday, in cooperation with the Prime Minister's Office, the National Police Commissioner and the police in the capital area. Ragnar Þorvarðarson, the executive director of the meeting, says the project is in a very good place.
The eyes of the world on Iceland
"The preparations are going extremely well. The big day is, of course, tomorrow when the meeting starts. Here, there are hundreds of people in the house doing an enormous amount of work, and we have put a lot of effort into all the preparations. Here, people are working on behalf of the police, the governing council and a whole host of contractors," says Ragnar. The eyes of the world will be on Iceland for the next few days and it will try its professionalism and resourcefulness to keep everything running.
Widespread closures
Well over a thousand visitors are expected in connection with the meeting, and residents of the capital area can expect traffic delays across the city and on Reykjanesbraut. It can be estimated that the impact will be most significant tomorrow afternoon, Tuesday, and Wednesday. The centre of Reykjavík will then be closed to general vehicle traffic for over two days. Árni Friðleifsson, Chief Warden of the traffic department of the police in the capital area, said that the closure will take effect tonight. A large area in the centre of Reykjavík will be closed to car traffic and around Harpa will be closed to all traffic during the conference. It will be possible to go around the city centre on foot or by bike, but this does not apply to the area closest to Harpa, which will be completely closed to the public.
Click here for a map of the road closures