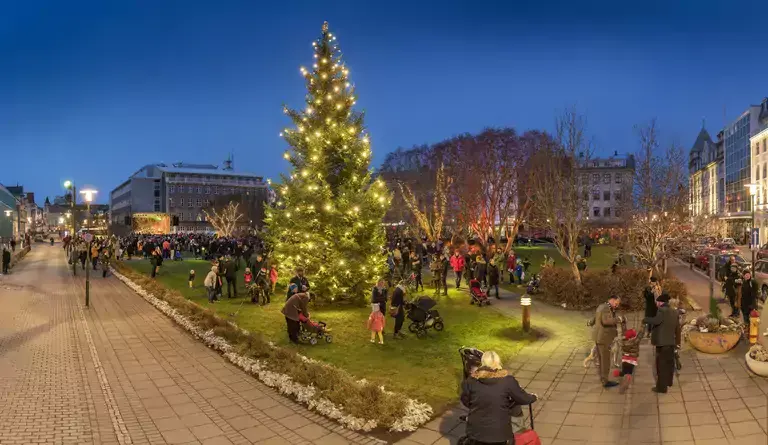 Lighting of the Oslo Christmas Tree
For decades the lighting of the Oslo Christmas tree has marked the beginning of our Christmas preparations in the city.
It has its place in the hearts of the people of Reykjavík, who gather each year to enjoy both the spirit of Christmas and each others company.
This year's event will take place on Sunday, 2. December between 15:30 and 17:00 at Austurvöllur (the Parliament Park). A few of the Yule Lads will show up too!