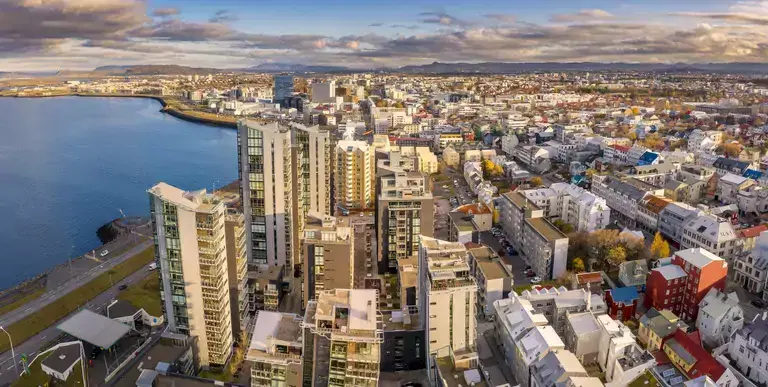 Investing in Reykjavík
Reykjavík is not only inspiring for its proximity to pristine nature, but also for its world-renowned approach to sustainability, its vibrant creativity, and industry.
Reykjavík is recognized as a world leader in the fields of geothermal and seafood industries. Other strong industries in the city are the biotech, medical equipment, tourism, IT, and the creative industries. Iceland has a thriving startup business community encompassing all of the aforementioned industries. The IT startup scene, mostly located in the city center, is growing very rapidly largely due to access to inexpensive renewable energy and the creative ingenuity of the population. Several international companies have workstations in the capital, taking advantage of the country's strong entrepreneurial culture and cost-competitive environment. With a well-educated and highly skilled workforce, affordable green energy, and tremendous investment and business accelerator opportunities, the city is ripe with opportunity.
The City of Reykjavík's Department of Economic Development promotes the city as a business location and assists local and international companies considering locating or expanding to reach their business objectives, as well as develop new and interesting economic areas in the city of Reykjavík. The department is also focused on strengthening the competitiveness of the city of Reykjavík.