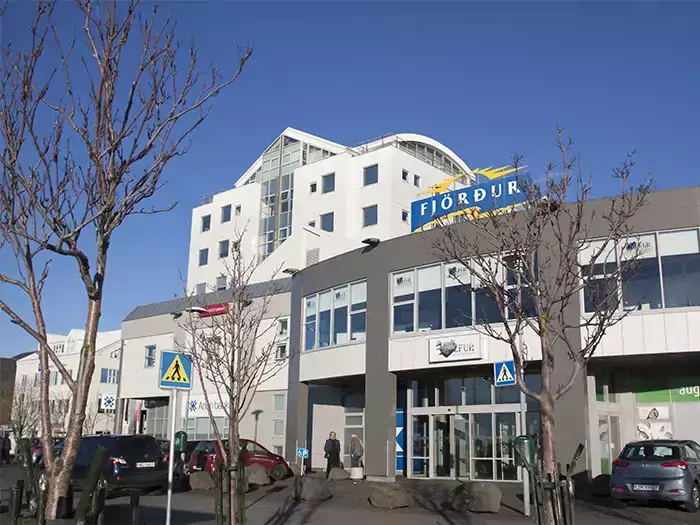 Fjörður shopping mall
Fjörður is a cosy little shopping centre located in the heart of Hafnarfjörður, where you can find shops, restaurants, coffeehouses, a post office and a pharmacy. Many of the establishments are family-owned offering a more personal service. The shops are often less expensive than other shopping areas in the Reykjavík area. The Keflavík Airport bus # 55 stops right in front of the entrance.
Icelandic Art & Craft
If you´re looking for unique and locally made souvenirs, you´re sure to find something special at Fjörður. The shopping centre prides itself on offering a great selection of Icelandic art and handcrafts.
Shops
You can find a variety of shops in this tiny little mall that sell clothes, shoes, toys, make-up, jewellery, furniture, workout wear, glasses and more.
Food
Fjörður has a bakery where you can sit down and enjoy your meal. There is also a restaurant which serves a delicious selection of fresh fish and Hamburgers. There is a medium-sized grocery store in the shopping centre which has a good selection of groceries.