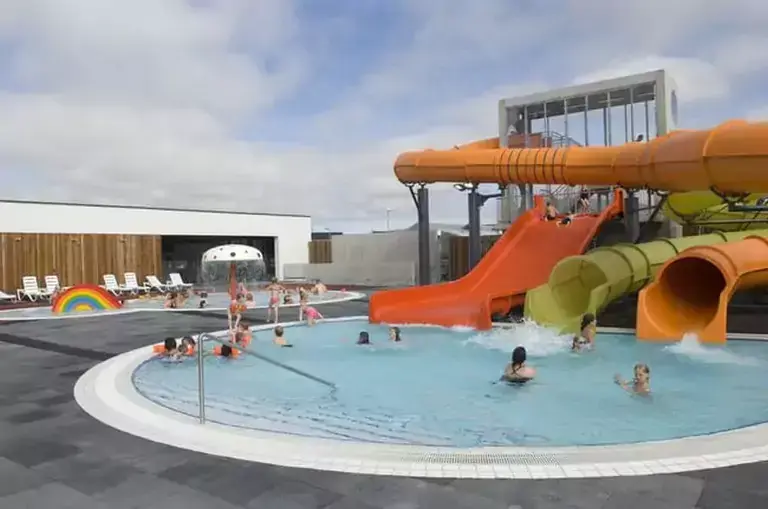 Lágafellslaug swimming pool
Lágafellslaug pool offers a 25m competition pool, indoor pool, children's pool, lounge pool along with three water slides. Furthermore, there are two hot tubs, a massage tub and a cold tub.
The pool area in Lágafelli is quite big and diverse. The pool is 25 meters big and is an outdoor pool. There are 3 hot tubs, with a temperature from 38°C – 42°C.
For the children, and of course, the adults, is a shallow children's pool, three water slides. One water slide is open and about 12 meters long. The others are closed and 33 – 43 meters long.
The indoor pool has an adjustable bottom and is ideal for teaching. It is open to the public when there are no practices. It is 16 meters long.