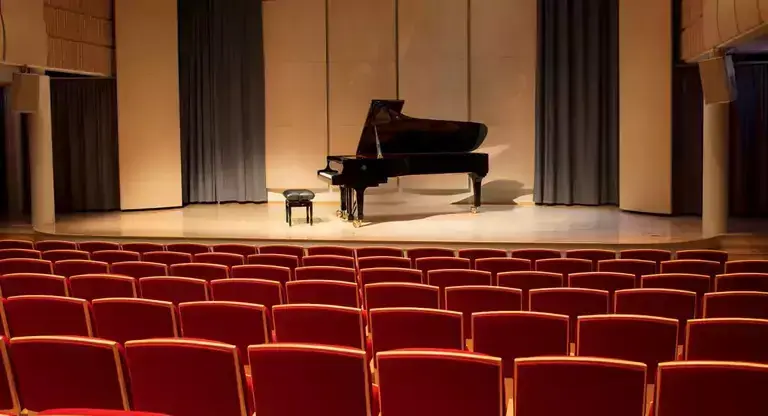 Salurinn Concert Hall
The Music Hall is the first specially designed concert hall in the country. It was opened on January 2, 1999. The Kópavogur Music Hall is part of the town's cultural centre, which stands in Borgarholt next to Gerðarsafn and in the vicinity of Kópavogur Church, one of the town's main symbols.
Since the Music Hall opened, there have been an average of two concerts a week, numerous conferences of various kinds, seminars, awards ceremonies, international chess tournaments, piano competitions, birthday parties, confirmations, weddings and so on.
The Music hall seats 300 people, 200 in the hall and 100 on the balcony. The hall's features, sloping floors and comfortable seats, create closeness and good connection between performers and listeners, but in addition, the hall has been renowned for its beautiful appearance and good facilities. The Hall's foyer also seats 300 people and is well suited for presentations and receptions of various kinds. There is good access for the disabled into the hall, but you have to walk up a few steps to the balcony.