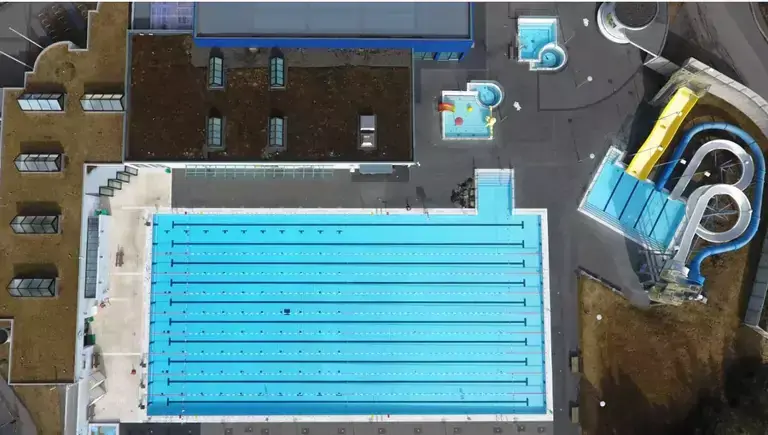 Kópavogur pool
Kópavogur swimming pool has been on of the more popular swimming pools in Iceland in the last years. The swimming pool is one of the larger pools in Iceland. In 2008 a large part of the pool was renovated. There are three pools as well as a small pool by the water slider. There is one 50 meter pool, one 25 meter and a 10 meter indoor pool. There are seven hot tubs, one of them is a jacuzzi and one is for children.
There are three water sliders that are very popular with the younger generation as well as one for the very youngest. There is also a good steam bath.
In the building there is also a gym.