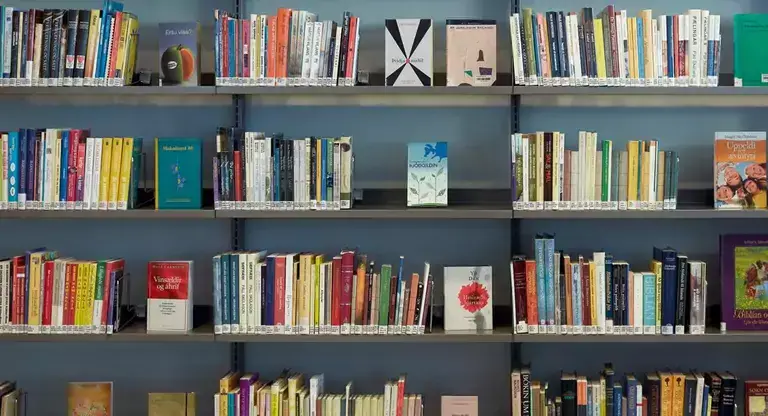 Kópavogur Library
The Kópavogur Public Library consists of two branches. The main branch at Hamraborg 6a and the Lindasafn branch at Núpalind 7. The two branches share the same vision: to provide an attractive space where guests enjoy spending time, browsing the collection and attending various events.
There are three computers available for the use of our guests at the main library, as well as a free wi-fi connection. It is possible to print A4 sheets at the library for a small fee.
The annual fee for library membership is 2000 ISK. Children under the age of 18 are exempt from those fees, as are those aged 67 or older and people with disabilities. The card can be used at both branches in Kópavogur, both branches in Garðabær and the Hafnarfjörður Public Library. The annual fee also gives patrons an access to the Icelandic Online Library, Rafbókasafnið, where it is possible to check out both audio books and e-books.
Please note that the Lindasafn branch has different opening hours during the summer months.