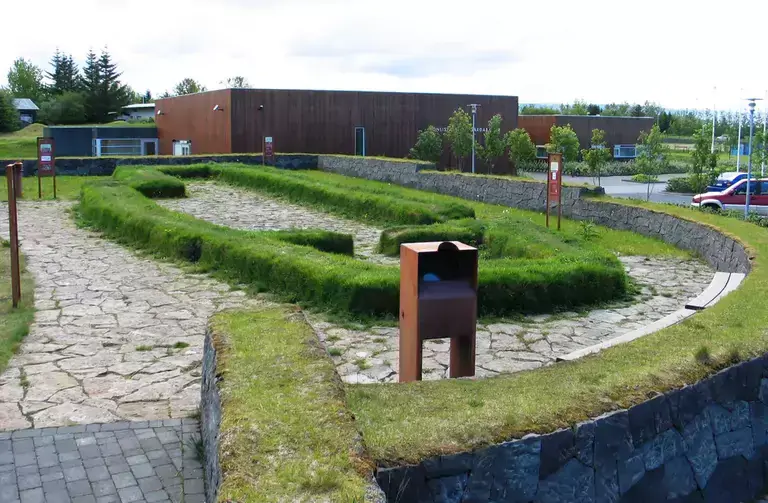 Hofstaðir viking settlement
Hofstaðir is a Settlement Age farm discovered in 1986 in Garðabær town. It is a big Viking Age longhouse dating back to 870-930. It's 8x30 metres on the outside with a floor surface of 170 sq.m, which makes it one of the largest longhouses discovered in Iceland.
It's not known who lived there, but it looks like a longhouse of a wealthy farmer. It is believed that 20-30 people lived on the farm and it was most likely inhabited until the 12th century.
The Settlement Age Farm was discovered in 1986 during construction work when a kindergarten was to be built on this site. In 1989 further excavation was made and from 1994-2000 a thorough archaeological excavation was carried out, supervised by The National Museum of Iceland.