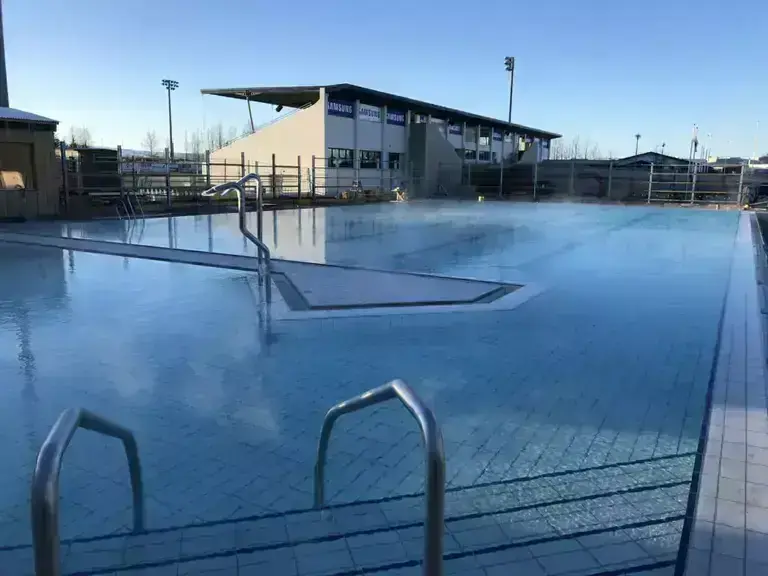 Ásgarðslaug swimming pool
Ásgarðslaug is an outdoor swimming pool with hot tubs and a children's pool. A small water slider is in the children's pool. The pool was recently renovated with new outdoor showers and hot tubs. Furthermore they added a cold tub as well.
The pool is wheelchair accessible with an elevator to help people getting into the pool.