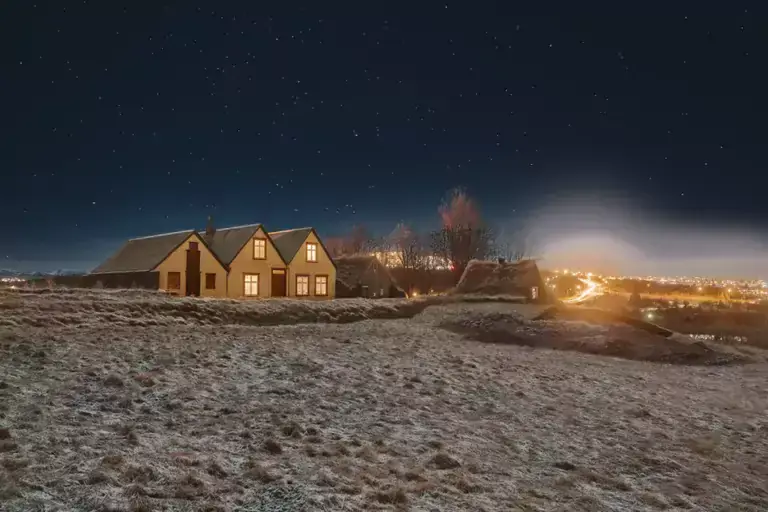 Christmas at Árbær Open Air Museum
Blessed Christmas is coming soon is the title of Árbæjarsafn's Christmas program on Sundays 11 and 18th of December
Árbæjarsafn's Christmas program is an essential part of Advent in the city since the search for a place that is as pleasant and fun to visit at this time of year.
Christmas preparations are in full swing in town. In Árbær you can see local people cutting out puff pastry, combing wool and spinning yarn. In Hábær, the owners invite guests to taste Icelandic ham, and in Nýlenda, people are carving fun figures out of wood.
In Efstibær, skate is being boiled in a pot, and in Miðhús, the printer is making Christmas cards. Candles are being cast from tallow in the stable in Garðastræti.
Main events:
14:00 Service in the church
15:00 Singing and dancing around the Christmas tree
14:00-16:00 The Santas entertain visitors scattered around the museum area
The museum's cafe will be open from 13-17 but it's good to sit down and have fragrant coffee and homemade pastries.
It is free this year, as the project was successful in the neighbourhood elections Hverfið mitt 2021-2022 and thus received a good grant that will be used to promote the Christmas program and to be able to offer free admission.
See more information on their website.