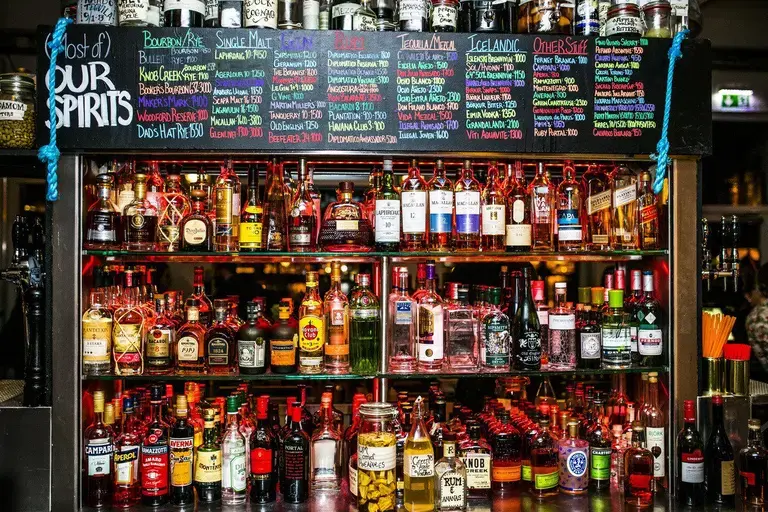 Slippbarinn
Mýrargata 2, Reykjavík 101, 560 8080
Opening Hours:
Mon - Thu: 3.00pm - 11.00pm
Fri - Sat: 3.00pm - 12.00am
Sun: 3.00pm - 11.00pm
Website: https://www.slippbarinn.is/
Email: slippbarinn@icehotels.is
Slippbarinn is the first cocktail bar in Reykjavík and there is craftsmanship around the making of cocktails in high esteem. The bartenders do not make ready-made liqueurs, flavours or bitters, but mix and distil everything from scratch. Food and drink are based on a classic twist, but the speciality of the bar lies in the sincere approach and ideology behind each cocktail and right on the menu.
The chalkboard that hangs by the bar plays a big role in the ideology that Slippbarinn is constantly evolving and will never be fully developed. Different artists richly decorate the chalkboard according to a certain theme, and based on that, the staff's dress code also changes, food and drink menus change style and new cocktails are created.
Slippbarinn is located at Reykjavík Marina | Berjaya Iceland Hotels . The hotel opened in April 2012 in the old Slippfélagshúsið, which for half a century housed the operations of Slippfélag Reykjavíkur. Even today, ships are towed to a slipway for repairs and painting directly outside the bar, which together makes their appearance in the harbour in perfect harmony.