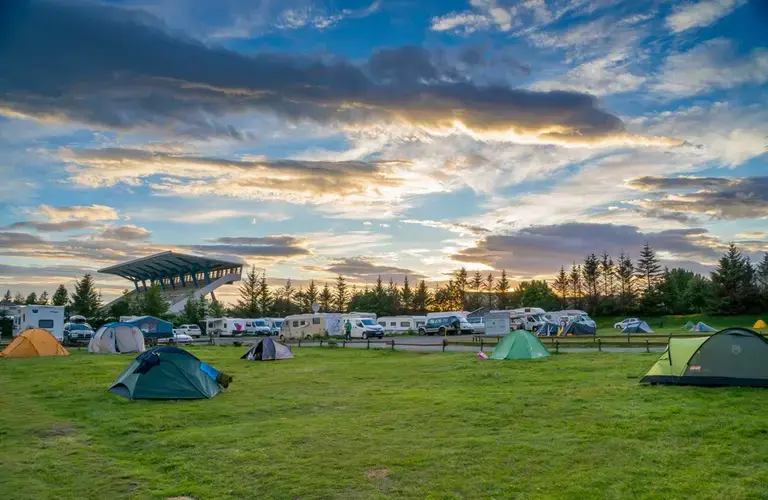 Reykjavík ECO Campsite
Sundlaugavegur 32, Reykjavík 105, 5686944
Website: www.reykjavikcampsite.is
Email: info@reykjavikcampsite.is
A vibrant Camping community open to City visitors on a camping holiday all year round. This Eco Campsite is located in Laugardalur valley, beside the pool and spa, the Reykjavik City HI Hostel, the Botanical Garden and the Family Park and Zoo.
At Reykjavik Eco Campsite we aim to be the kind of hosts that inspire the ones who stay with us. We do so by implementing various daily practices in the most sustainable way possible. Since 2011 the Campsite has been recognized by Earth Check for its environmental achievements. Now we are going for Vakinn; the official quality and environmental system in Iceland.
Reykjavik Campsite has a capacity of altogether around 600 travellers. The campsite´s main site has more than 300 pitches on different grass fields. Traffic during quiet hours is limited. Then there are 40 sites with outlets for bigger motor homes needing hardened ground and grass sections. Today there are around 70 non- grassed sites for campers and other vehicles not in need of electricity.