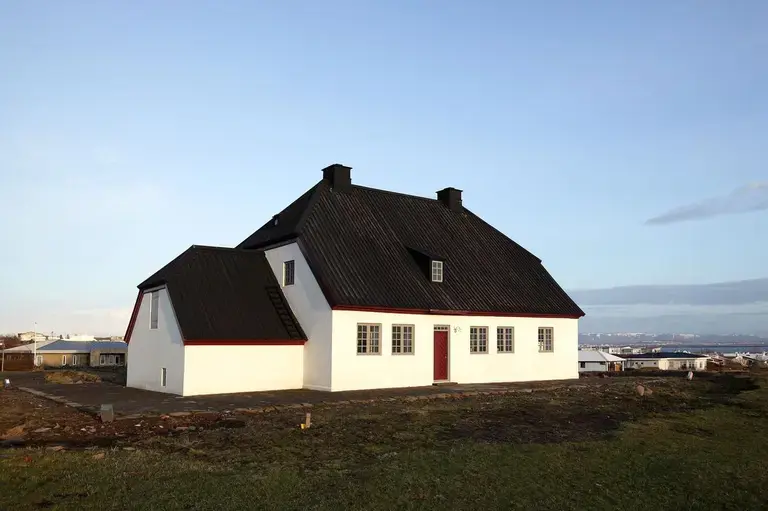 Nesstofa Medical History Museum
Neströð 5, Seltjarnarnes 170, 595 9111
Website: https://www.seltjarnarnes.is/is/mannlif-nattura/menning/nesstofa
Email: postur@seltjarnarnes.is
The Medical History Museum Nesstofa is a specialized museum under the administration of the National Museum and concentrates on the collection and preservation of artifacts, tools, instruments, pictures, drawings, and the history of the abovementioned.
The name of the museum is derived from the name of the house, Nesstofa, which is among the oldest concrete houses of the country, built during the period 1761-63 for the first Surgeon General of Iceland, Bjarni Palsson. The house has already been mostly restored in its original form and houses the exhibition of the museum. It depicts the medical history of the country during the 19th and the beginning of the 20th centuries. Its artifacts were partly privately owned, partly in the possession of the Medical Institute of Iceland, hospitals, and other institutions. They are connected with education in medicine, operations, maternity hospitals, amputations, ocular medicine, and diseases, such as hydatids. The museum also boasts of the oldest pharmacy in the country.
After the restoration of the house has been completed, it will be furnished in the same way as it was at the time of Bjarni Palsson. A new museum building has been planned just north of the old house, where the mainstay of the museum's belongings will be on display.
This new building will be at the edge of the inhabited areas of Seltjarnarnes and the planned recreation area. It will be a multipurpose building to serve the needs of the visitors, who will be school children and others interested in the organic life of the area, hikers and runners, sailboard riders, skiers, and skaters.
The Cafeteria should be well appreciated by those who enjoy the outdoors activities and those who want to enjoy the view over the Faxi Bay and the activities outside. A part of the exhibition area will be dedicated to the geology, avifauna, flora, archaeology, and the history of the area. There will be space for small meetings and conferences as well.
Open during the summer